Mahesh Bhupathi Roots For Wife Lara Dutta's Bell Bottom; Shares Unseen Photos From The Sets Of The Film
Bell Bottom has been released today. Mahesh Bhupathi dropped unseen photos with Lara Dutta, who plays former prime minister Indira Gandhi and cheered for the film. Check out!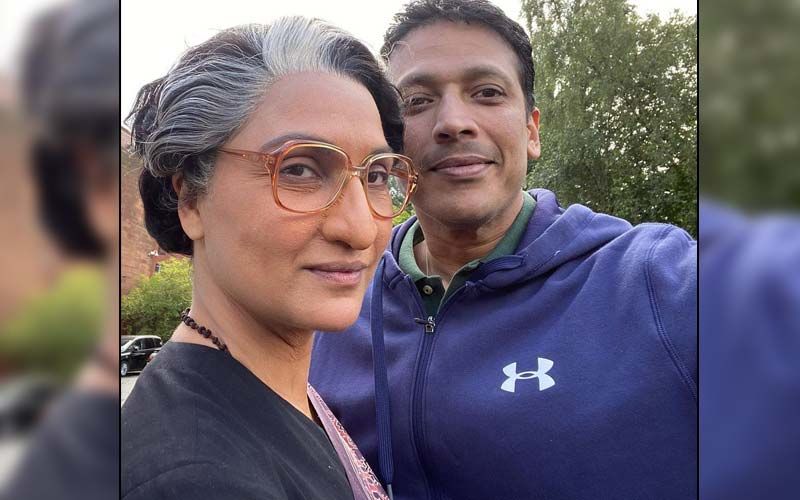 Akshay Kumar, Lara Dutta, Vaani Kapoor and Huma Qureshi-starrer Bell Bottom has been released in the cinemas today. The movie has received great response from the audiences and the critics alike. Talking about Lara Dutta, in particular, she essays the role of former Indian Prime Minister Indira Gandhi in the film. The actress' brilliant transformation has been the talk of the town for many reasons. Netizens are also in awe of Lara's performance in the film.
And now, taking to Instagram, Lara's husband and Tennis star Mahesh Bhupathi shared some unseen photos with the actress from the sets of Bell Bottom. Sharing the photos, he wrote in the caption, "Go Bell Bottom.. Good luck."
Earlier, speaking to SpotboyE, Lara shared how she reacted to seeing herself as Indira Gandhi for the first time. She said, "I couldn't recognise myself at all. We had put in a lot of hard work and had done a lot of preparations, Vikram Gaikwad's team had done a tremendous job with the prosthetics, making the whole moulds by repeatedly looking at Mrs. Gandhi's pictures and recreating it. When we assembled the whole look for the first time with the whole make-up and attire and I looked at myself in the mirror, I was shocked as I couldn't find Lara anywhere." ALSO READ:
Bell Bottom Review: As Promised, Akshay Kumar And Lara Dutta Deliver A Blockbuster With Astounding Performances And Gripping Storyline
Akshay Kumar's wife and actor-turned-author Twinkle Khanna shared her review of the film. According to Akshay, she loved the film and called it a must-watch movie. He dropped a comment on her latest Instagram post saying, "It feels like a walk in the park when she approves. Bell Bottom is a must watch, she said it, not me."
Image Source:Mahesh Bhupathi