Mahima Chaudhry Papped With Her Pretty Teenage Daughter Ariana For The First Time; Must Say She Got Her Good Looks From Her Mama – VIDEO
Mahima Chaudhry was spotted in the city today with her daughter Ariana. The mother-daughter duo obliged the shutterbugs with photos and videos before zooming off in their car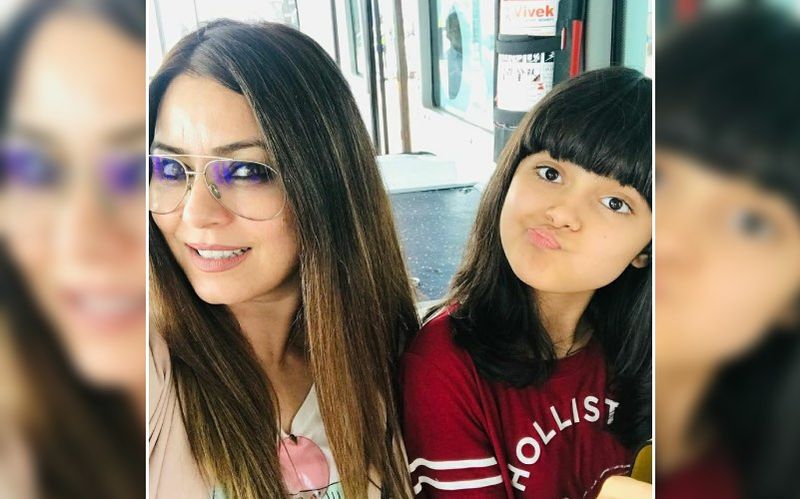 Actor Mahima Chaudhry who has been away from the glamour and glitz world for a while now was recently spotted in Juhu city today along with her daughter Ariana. It seemed like the two had stepped out to buy some essentials since a lockdown has imposed by the state government due to the rise in COVID-19 cases. All masked-up, the mother-daughter duo obliged the shutterbugs with photos and videos before zooming off in the car. For the outing, both of them were spotted at their casuals best.
The Pradesh actor shares her daughter with her ex-husband husband Bobby Mukherji who got divorced in the year 2013 after staying together for seven years in matrimony. Speaking about her daughter and troubled marriage, in a recent interview with, Bollywood Bubble, she stated that she was not in a happy marriage and how she faced miscarriage. "You obviously don't tell your parents, you don't tell your people because you feel 'oh, this was one issue' and then you stay back and then one more issue and then you stay back and then I also had a - I was also expecting another child and I had a miscarriage," she said.
"And then I had another miscarriage, it was all because of you not being happy in that space. Every time I wanted to go out and do an event, go out and do a show, I used to come to drop my child at my mother's home and then I stayed back two days and I used to feel I'm so much more comfortable here," she added.
Image source: Instagram/ mahimachaudhry1