Malaika Arora Blushes As Karan Johar Teases Her About Milan Holiday; Asks, "Did You Go Alone?"
A video from the sets of India's Got Talent 8 is going viral where filmmaker Karan Johar is seen teasing Malaika about her Milan trip. The actor asks the diva, "The burning question is did you go alone?"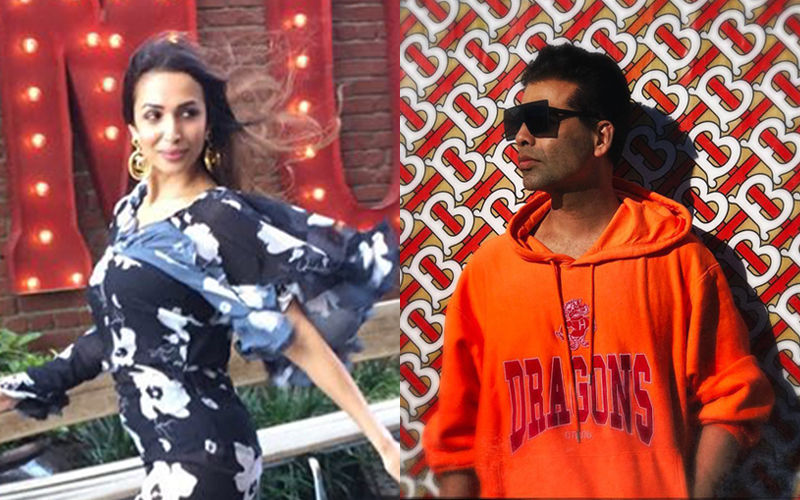 Just yesterday we brought you all the instances where Malaika Arora and Arjun Kapoor have been recently spotted making joint appearances. Out of a number of them, the latest one was Arjun and Malaika exiting from Mumbai airport a day back around the same time. While Malaika was in Milan to celebrate her 45th birthday, the duo's pictures at the airport raised many eyebrows, indicating that Arjun too was with Malaika in Milan.

Not to forget, Malaika had posted a cryptic message on Instagram too about finding 'love' in a hopeless place. She also shared a picture of her waist writing, "Tugging at my heart strings ..... sorry belt 🤪 #Milano".

And now, Malaika has shared a video shot by Karan Johar where the filmmaker is seen teasing the diva about her trip. The clip was shot on-the-sets of India's Got Talent 8- the show which Malaika co-judges with Karan Johar and Kirron Kher. It starts with KJo asking how was her trip, to which Malaika replies, "It was trippy and blissful." And then he teases her by asking, "The burning question is did you go alone?" Malaika blushes and just rolls her eyes and says, "Let it be the burning question."

Although Malaika and Arjun have been tight-lipped about their equation, it's just in the recent months that they have started making public appearances together. And now with Karan's video teasing Malaika (though he doesn't take Arjun's name anywhere) it's quite clear what the filmmaker is trying to hint. Isn't it?


Image Source: instagram/malikaarora/karanjohar