Malaika Arora Pokes Fun At BF Arjun Kapoor As He Reveals His Daily Routine; Finds It 'Very Interesting'
Arjun Kapoor went on Instagram live today with RJ Malishka and during the live session, the Panipat actor was asked about the things he does in the entire day. As we see him honestly answering the question, we also see his babe's Malaika Arora's leaving a fun reply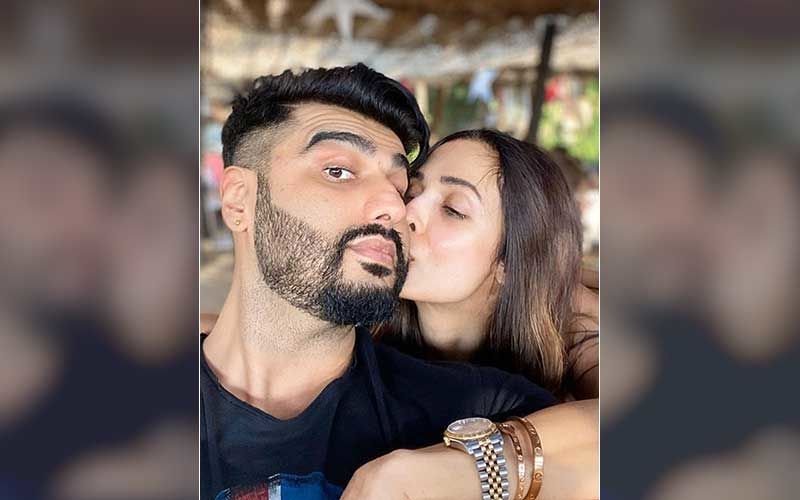 Even though there's a lockdown, Arjun Kapoor is one busy man. No no, we are not stating it, Arjun himself revealed his daily schedule and man, the actor is pretty busy. Jokes apart, recently, Arjun who is under self-isolation with his ladylove Malaika Arora went on an Instagram live with RJ Malishka and during the live session, the Panipat actor was asked about the things he does in the entire day. As we see him honestly answering the question, we also see his babe's Malaika Arora leaving a fun reply.
Responding to her, Arjun Kapoor said that he wakes up at 10 in the morning, he watches, takes his coffee, then he heads for a workout session. He also mentioned that he doesn't do breakfast these days and directly has lunch only. After a shower, he scrolls through his phone, takes a stroll on the terrace and then comes down and chills for a while. Hearing his answer, Malla simply left a comment, 'very interesting.'
Don't know why but we smell a little sarcasm here or we may be reading way too much between the lines but one thing we got to know is Arjun's daily schedule is a lot similar to our routine as well during this Coronavirus lockdown.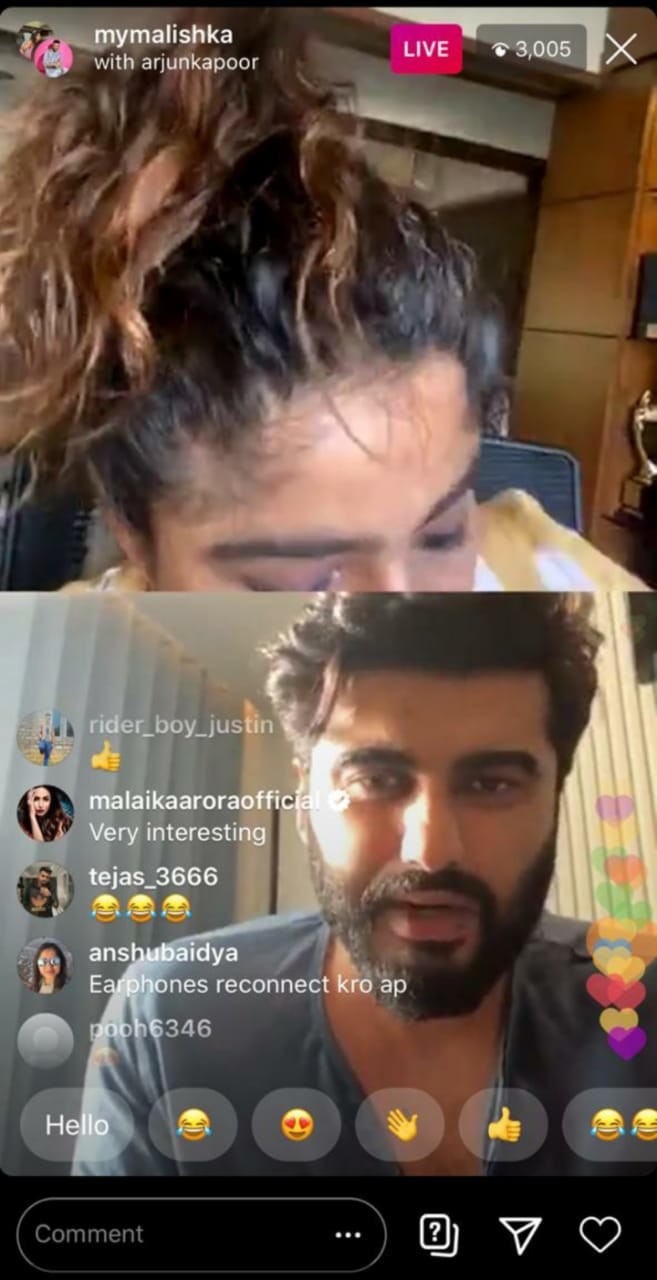 Image source: Instagram/ malaikaaroraofficial