Oh Yeah! Was our reaction when we came across Shahid Kapoor's wife Mira Rajput's latest Insta Stories. Mommy to two lovely kids, daughter Misha Kapoor and son Zain Kapoor, she often shares some of their naughty antics that she has to face in her day-to-day life. Her Insta Stories today is majorly relatable to parents who have young kids. She shared that there are times when your kid does something really bad and not acceptable, but it's hilarious too.
Hence, in such cases keeping a serious face is really a task. Oo yeah! We agree with you, Mira! The picture posted by Mira has a man putting his head down trying to control his laugh. The text on it read, "The hardest part of parenting is trying to keep a serious face when your kid does something bad but freaking hilarious" We wonder what and who between Misha and Zain did something notorious that made Mira share this post.
Take a look at Mira Rajput's Insta Stories below-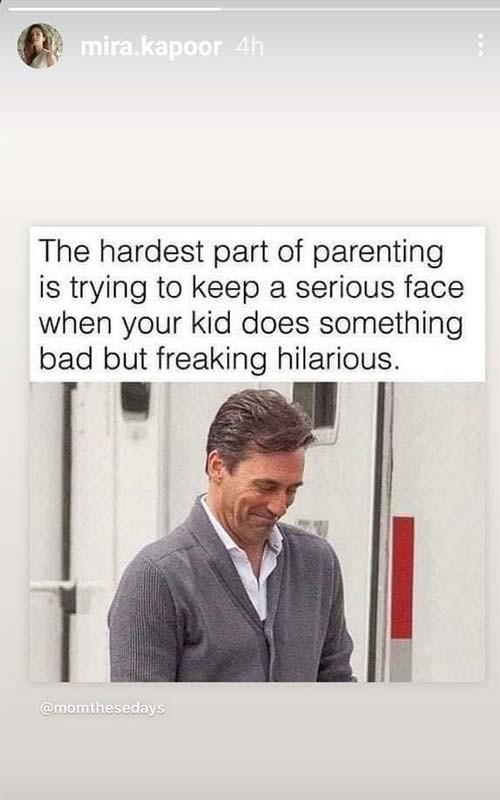 Mira, during the lockdown phase imposed with the outbreak of the Novel Coronavirus, emerged as an influencer. From connecting with experts from grooming, beauty and other segments, these Instagram sessions of Mira proved to be fruitful ones for followers.
Image Source: Instagram/mira.kapoor