Shahid Kapoor & Mira Rajput are gearing up to give the 'Good News' for the second time.. While Mira & Shahid's fans were eagerly waiting for the official word from the couple. It seems Mira has said it.

In her latest Insta post, Mira Rajput hints that Misha Kapoor is all ready to be a big sister..

Just a few days ago there were reports floating on the Internet that Shahid and Mira are set to become parents once again. But there was no confirmation from the Kapoors on the same.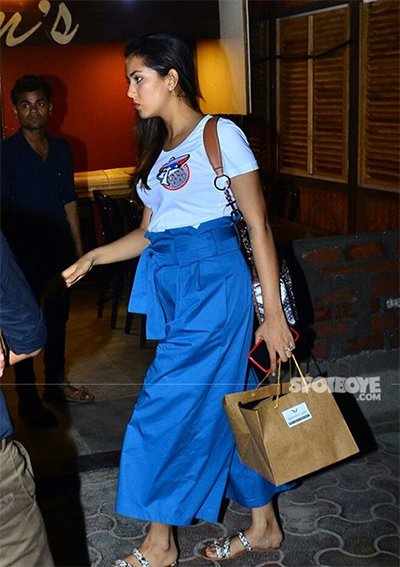 Mira's picture that gave away the news yesterday

On Wednesday night, Mira was spotted in Mumbai having dinner with a close friend. One could blame the speculation on the pants, that seemed bunched up at the waist making netizens believe that Mira looked pregnant.

And well, now it is quite clear that she is!

Congrats to Mira and Shahid!