Monali Thakur Slams Troll Who Called Her 'Gold Digger'; Reveals She Earns More Than Her Husband And Sarcastically Says 'Sorry To Disappoint'
In her latest Insta post, Monali Thakur gave a befitting reply to the trolls who called her gold-digger. Says she earns a lot more than her husband and she's sorry to disappoint these people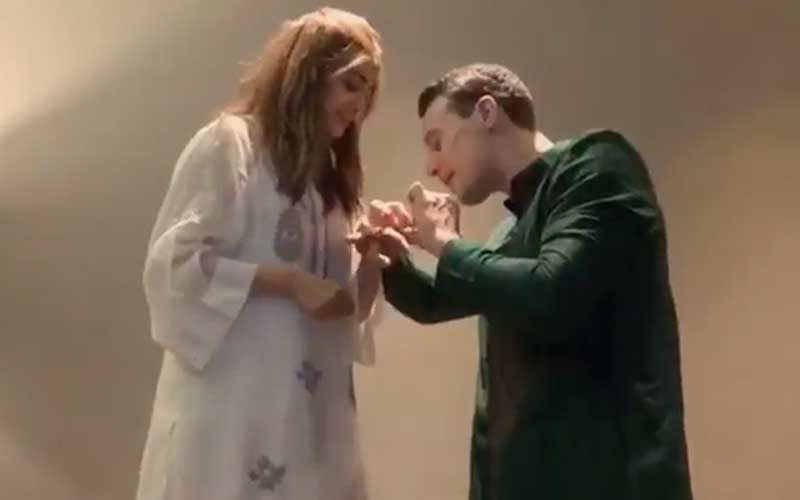 Monali Thakur has impressed one and all with her melodious voice in songs like Moh Moh Ke Dhaage, Badri Ki Dulhania, Aga Bai, Dhol Baaje and many more super hits. Amidst the lockdown, she is spending all her time with her husband Maik Richter in Switzerland. Monali recently surprised all her fans when she broke the news of her secret wedding. She revealed that they had been married for three years now. Now in her latest Insta post, Monali has now given it back to trolls who labeled her as a gold digger. Giving a befitting reply to the trolls on social media, she said she earns more than her husband.
Monali, who is quite active on her social media account, took to her Instagram account and posted a super cute video with husband Maik Richter (who is Switzerland- based restaurateur). She captioned this picture, "More than 3 years back.. these two crazy people @maaaik_richter n myself, got married in the most unconventional way with lots of drama and just love.. nothing was pretentious about this day.. it was just a very real and simple celebration of us.. which makes me feel very grateful.. both of us wearing oversized clothes, bought at the last moment in Bandra, looking like school kids going for a play or something.. specially me (salwaar suit and sneakers as I forgot to buy the right footwear coz there was no time left).."
She further wrote, "Sooo since we didn't do any wedding ceremony yet, since last 3 years, 2 months.. am sharing this moment from the day Maik n I got married.. there was drama on that day as Maik got deported and then brought back but there was no drama in our happiness and love!..
And for few miserable creatures out there in social media, with no balls.. hiding behind the anonymity and calling me names.. just to let you know calling me a gold digger only accentuates yourselves as massive failures.. I married this man because he could celebrate my success, my strength and my independence.. it must be difficult for you losers to accept it but guess what! The "gold digger" earns more than the successful business man.. sorry to disappoint you all.. no drama in there"
Images Source: instagram.com/monalithakur03