Hindi movies have had some unforgettable performances given by child actors. There have been many who attained success as a child actor but their stint as a professional actor in their adulthood didn't gather as much steam. We have had some successful examples like Kunal Kemmu and Alia Bhatt, but on the other hand we also have had examples like Sana Saeed and Omkar Kapoor, who have had to work extra hard to get out of that image.
Many may not remember, but actor and youtuber Barkha Singh was also a child actor. She did a couple of films in the early 2000, including playing young Tina aka young Kareena Kapoor in Yash Raj Film's Mujhe Dosti Karoge!, also featuring Hrithik Roshan and Rani Mukerji. Ask her if she faced the same kind of resistance when she tried to make it as an actor, and she responds, "Not really and maybe that is because when I was a child actor, I did it as a hobby and not a profession. I hadn't done that much of films or long running TV shows. What I did was more like a summer vacation. Like Mujhse Dosti Karoge happened in the summer break between my third and fourth standard. I was like let's go to Switzerland and Manali and meet Hrithik, Kareena and Rani," she laughs.
Barkha adds that since it was more of a hobby for her, it kind of helped. "I loved performing but it was never professionally done by me. I had no expectations to come back to, like oh I was a famous child actor and I need to be famous again. Most of the industry didn't even remember me as my child acting stint wasn't a long running one that I had to keep my studies aside to pursue that," she insists.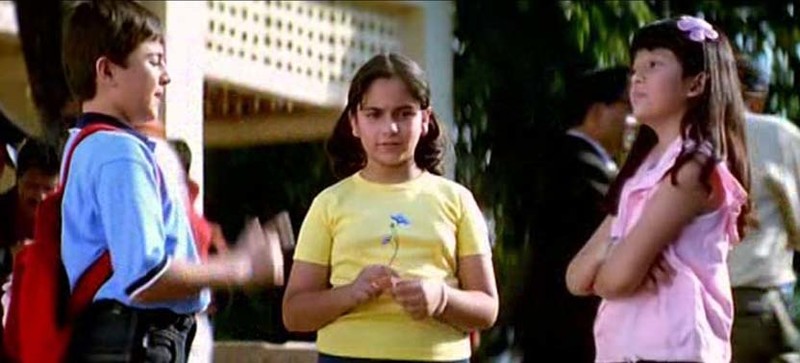 Barkha shares that when she started working professionally, it was a clean state for her. "Nor did I reach out to people who I worked with in the past, for work, like Yash Raj Films. I started from the ground level up so I didn't have to face those challenges," she explains.
But having played a young Kareena, has that stayed with her? "A lot of times people still do refer to me as young Kareena and it's surprising that people actually remember that. They even say that my face is still the same, although I don't know whether to take it as a compliment," Barkha laughs, sharing her experience of how she got that film. "I do remember giving the audition for that role and it was a tough process. There were about 600-700 kids who auditioned for the role of young Tina, and I want there pretty chill after school, just in an attempt to make my mother buy me ice cream on the way. It just happened that I got it but I did give five rounds of auditions for that. People sometimes still do remember it and especially one phrase, where we go like, "Tina… Pooja". That kind of got stuck with the people, but thankfully now people recognise me for my more recent work," Barkha concludes.



Image source: Instagram/barkhasingh0308, SpotboyE archives