Mumbai Saga Movie Review: Emraan Hashmi-John Abraham's Gangster Drama Is The Much Needed Masala To Bring Fans To The Theatre
As Mumbai Saga starring Emraan Hashmi, John Abraham, Suniel Shetty has released, take a look at the review of the same. The action and drama of the film will surely leave you amazed!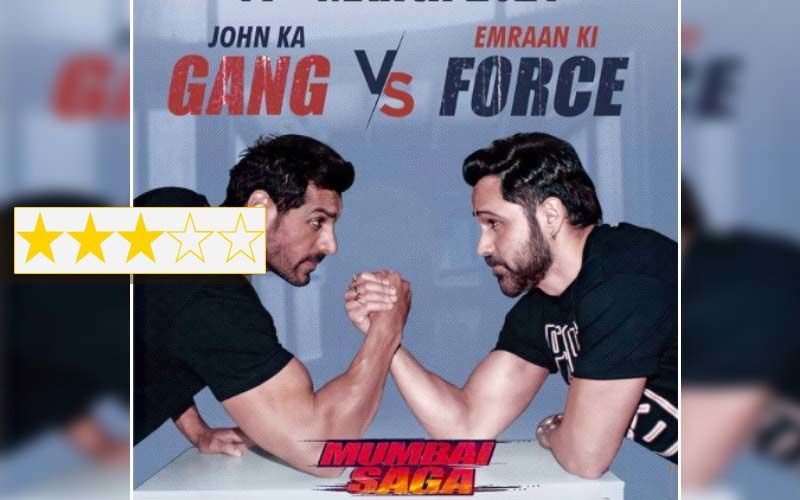 Director, producer and writer Sanjay Gupta is back with his favourite genre, the underworld. After directing John Abraham, Anil Kapoor in Shootout At Wadala Gupta is here to tell the tale titled Mumbai Saga. Just like his previous one, this latest venture too keeps you hooked till the last scene. When it comes to gangster films, trust Sanjay Gupta as he is the right filmmaker who perfectly shows the essence of the mafia theme with the right level of thriller quotient. While, Mumbai Saga starring Emraan Hashmi, John Abraham, Suniel Shetty has released, take a look at the review of the film that will help you make your mind whether to venture into a movie theatre or not. Speaking of which, Mumbai Saga shows the early nineties of the city, then Bombay, when it was ruled by the bhais and the bhaus.
The story is about Amartya Rao (played by John Abraham) who is a peace-loving person but he turns brutal and lethal when his younger brother, Arjun (played by Pratiek Babbar) is almost killed by a goon of Gaitonde (played by Amole Gupte). Soon after, he decides to take power into his hands, dethroning Gaitonde he then rules the city, Mumbai with the help of a local politician, Bhau (played by Mahesh Manjrekar). Amidst all the chaos and sins, comes a hero and saviour Vijay Savarkar (played by Emraan Hashmi) who is a righteous policeman and takes the responsibility to handle the mafia, Rao. However, will he succeed or not is something to be seen in the film.
Talking about the script, the film will automatically take you on a roller-coaster ride from the word go. Since it is all about a gangster, guns, gangs, and blood, the film has a stronger reason to pull the crowd to the theatres. The drama is so engaging that it will keep you intrigued in every scene as there's always something interesting happening.
Speaking about John and Emraan, by the law of nature, if one is bad, then the other one is good. If John is cruel and unapologetic, Emraan is shown as a focused and determined officer. What's more interesting is the epic face-off between John and Emraan. Knowing that face-offs are always pumped up with adrenalin this one is no different.
Overall, Mumbai Saga is definitely a good watch and the action and drama will surely leave you wanting for more! We are going by 3 stars.
Image source: Instagram/thejohnabraham