Nana Patekar called off the press conference on his on-going controversy with Tanushree Dutta, this morning. This conference was scheduled to be held today where the actor was supposed to speak his mind and put forward his side of the story in front of the media. However, late last night, media houses got a message from Nana's son, saying the PC has been called off.

A few journalists reached his residential building in Lokhandwala to find out the reason for the last moment cancellation. It's then, when an exasperated Nana came down to evade the topic and send the media back home, before the neighbours started to raise objections.
Nana just said, "My lawyers have forbidden me to speak to anyone or any channel. Truth is the same as it was 10 years ago."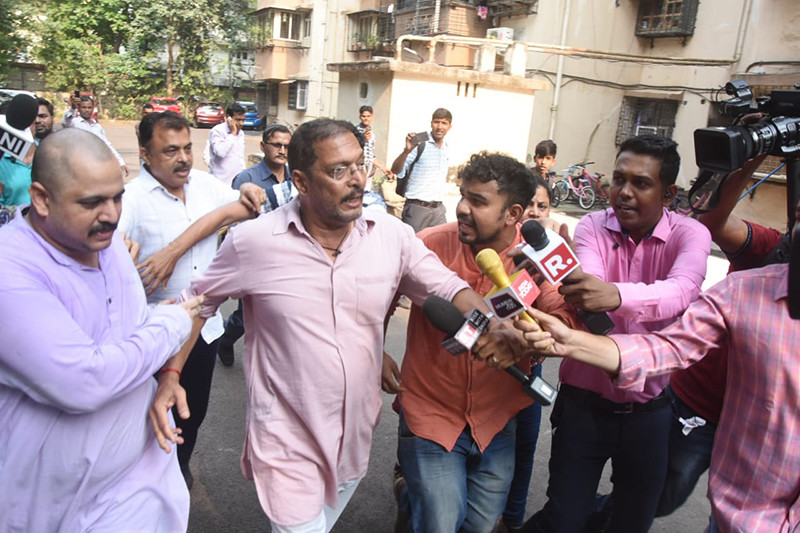 After speaking these two lines, Nana folded his hands, requested the media to leave and before they could react, turned back and left. This surely seems awkward considering eyes are set on the actor since a long time to give some justification on the allegations put on him by Tanushree, especially when Nana, a few days back, had bravely said,
"cameray se aankh milakar har sawaal ka jawaab dunga"
The Welcome actor was the one who announced that a press conference to answer all the questions regarding the matter will be held by him. You may also recall,
we had got you the 10 commandments Nana must keep in mind while holding his press conference.
But looks like Nana doesn't need them anymore as he has clearly changed his mind about facing media and their questions.