Nausheen Shah Says She Wants To Meet Kangana Ranaut Just To Give Her 2-3 Tight SLAPS, Says 'She Is A Brilliant Actress But Speaks Bad About Pakistan'- WATCH VIDEO
Nausheen Shah from Pakistan recently said that she wants to slap Bollywood actress Kangana Ranaut citing her reasons for it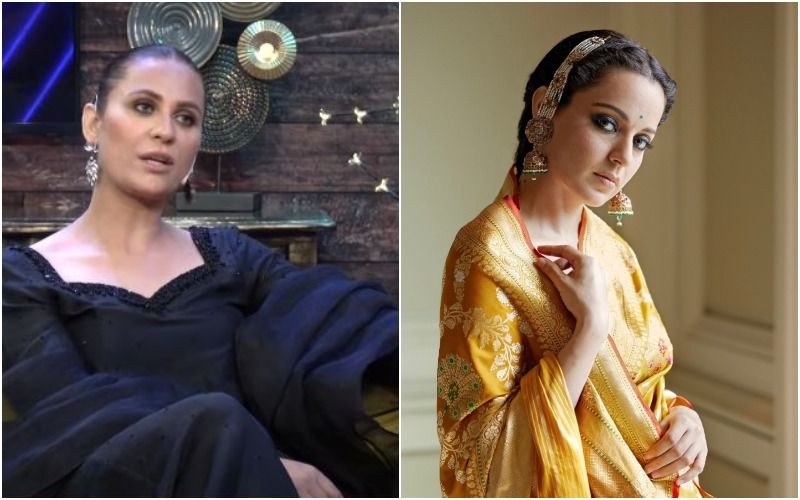 Recently on the Momin Saqib show, Pakistani actress Nausheen Shah says she wishes to meet Kangana Ranaut and give her 2-3 tight slaps for speaking bad about her country. It was at the moment when she was being compared to Kareena Kapoor Khan in terms of looks and after they were done talking about Bebo on the chat show all of a sudden she expressed her desire to meet Kangana.

Speaking about Kangana Ranaut on the Momin Saqib show, Pakistani actress further said, "The way she says sh*t about my country, the way she says a lot of crap about the Pakistan army, I salute her audacity. She has no knowledge but talks about the country, that too someone else's country. Focus on your own country, focus on your acting, your direction… focus on your controversies and ex-boyfriends and what not." Well, it will be interesting to see how does the Bollywood actress react to this. Below is the entire episode of the chat show and the moment when she speaks about Kangana arrives on 29:27.
ALSO READ | Chandramukhi 2 Trailer OUT: Kangana Ranaut-Raghav Lawrence's Supernatural Horror Comedy Leaves Fans Excited- WATCH
Nausheen Shah Says She Wants to Slap Kangana Ranaut
Nausheen Shah also called Kangana Ranaut an 'extremist; but also praised her acting brilliance at the same time. She said no doubt she is a brilliant actress and an artist but is a bad person as she spoke things about my country she shouldn't have said. It will be interesting to see whether the Bollywood star react to these comments. The 36-year old will be seen as late Prime Minister Indira Gandhi in Emergency.

Image Source: Instagram