Nawazuddin Siddiqui Reveals His Girlfriend Told Him Not To TOUCH Her Without Permission; Actor Says, 'All I Could Think About Was Police And Court Cases'
Nawazuddin Siddiqui reveals that his popular 'permission lena chahiye' scene from 'Gangs Of Wasseypur' is inspired by his own life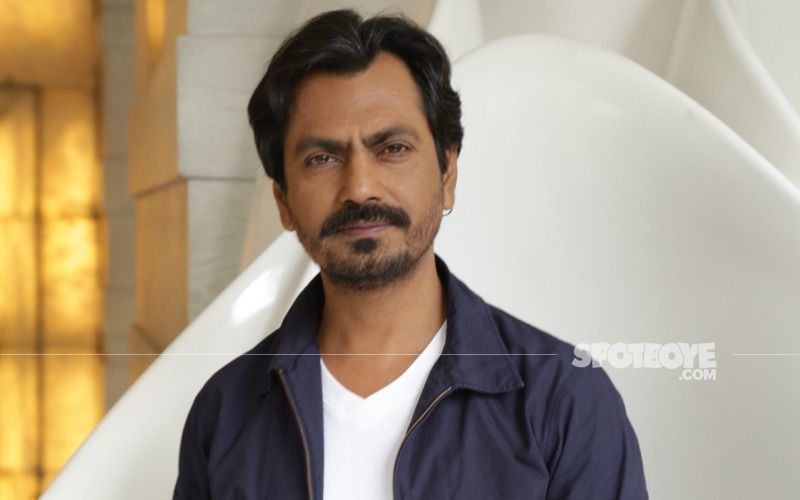 Bollywood actor Nawazuddin Siddiqui lately has been promoting his film 'Jogira Sa Ra' and in some media interviews, he opened up about his personal life and made some candid confessions. In a new interview, the actor spoke about his popular 'permission lena chahiye' scene from 'Gangs Of Wasseypur' and revealed it was inspired by his own life. Nawaz revealed that one of his girlfriends told him to ask for her permission before touching her. Yes, you read that right!
In an interview with Mashable India, the Munna Michael star stated that his girlfriend told him to seek permission to touch her and he used this in his 2012 released film. Nawazuddin was quoted saying, "I had a girlfriend, I asked her if we could go to a park, looked around and it was quite empty, so I put my hand on hers. She asked me, 'Yeh kya hai (what is this)?' I said, 'Kuch nahi, haath hai (nothing, it's my hand)'. She said that it is illegal. As soon as she used the word 'illegal', all I could think about is police and court cases, and felt that I had committed a huge mistake."
ALSO READ: Nawazuddin Siddiqui Shares His Experience Working With Three Khans; Reveals 'Learning Patience, Stubbornness From Them'
He added, "Then I asked her, 'What do you mean by illegal?' So, she said, 'If you wanted to put your hand on mine toh permission leni chaahiye thi na (You should have sought permission)', and I told her 'baat toh sahi hai (you have a point)'. She then told me, 'Tomorrow, you will feel like you can touch me anywhere. So, I told her that's not what I had in mind. Then, she explained to me how, when you visit someone's house, you knock on their door, you don't just barge in. So, on one such day, Anurag remembered a story I'd narrated during the workshops."
Meanwhile, Nawazuddin's latest offering 'Afwaah' was released on May 5. It was directed by Sudhir Mishra and also stars Bhumi Pednekar. The actor will next be seen in the upcoming romantic comedy 'Jogira Sa Ra Ra' alongside Neha Sharma. It will also star Sanjay Mishra and Mahaakshay Chakraborty in supporting roles. The movie will release in theatres on May 26.