A couple of days after Sonam Kapoor got hitched to Anand Ahuja, Neha Dhupia tied the knot with best friend Angad Bedi in a Sikh ceremony.

The couple announced the news on social media and left Bollywood and fans surprised.

We have been keeping you updated about the couple's nuptials, pictures and videos of which kept social media buzzing yesterday, here is a picture of Angad and Neha's ring ceremony.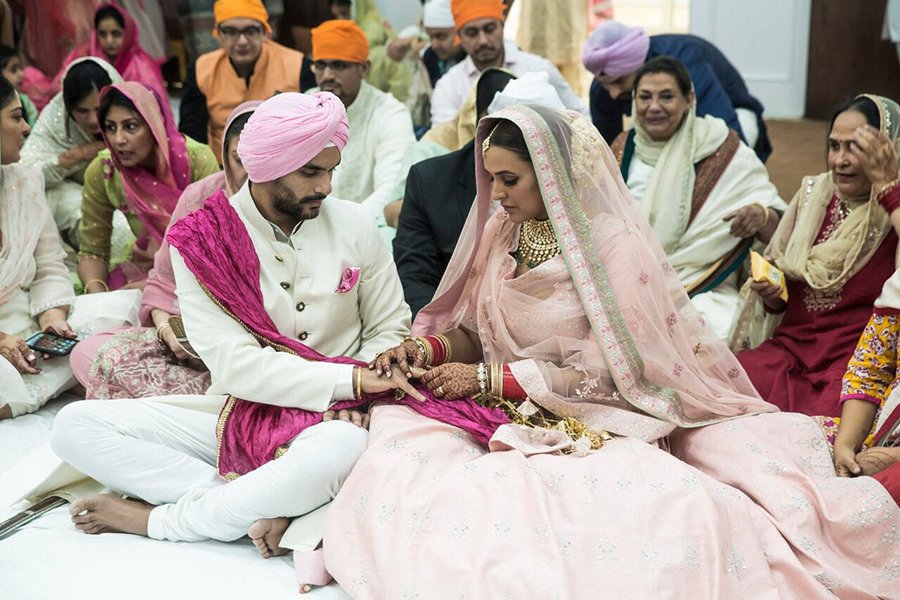 Neha Dhupia And Angad Bedi Exchange Rings

Adorable. Isn't it?

According to mid-day, the former cricketer's friends from the field, Ajay Jadeja and Ashish Nehra, apart from actor Gaurav Kapoor and photographer Prasad Naik showed up for the ceremonies - starting with the mehendi rituals on Wednesdayevening - at a half-day notice.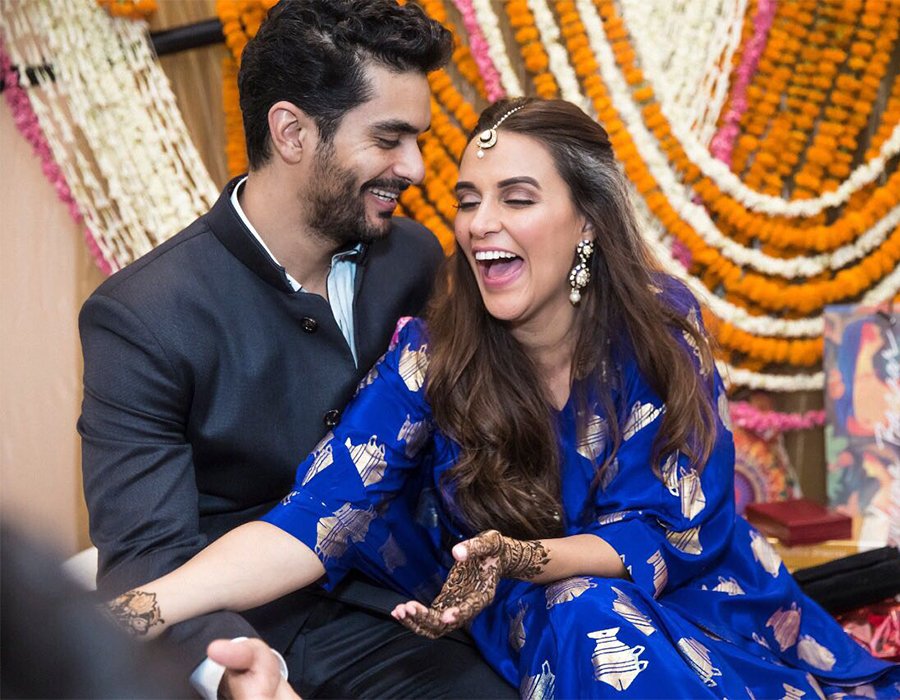 Angad Bedi & Neha Dhupia Share A Candid Moment

Gaurav, spoke to Mumbai Mirror and revealed that he had got to know about the wedding on Wednesday like everyone else and promised to be there. "Our friends are in shock, they've been calling and asking me if it's true, and I have been assuring them it is not a prank, they actually got married," laughed the TV host, recalling that he used to tease the couple saying that if they did decide to get hitched, he wouldn't know whether to dance in the baarat or be on the girl's side. "Since it was a surprise wedding, I didn't have to grapple with the dilemma for long and both mothers assured me that I was on their side."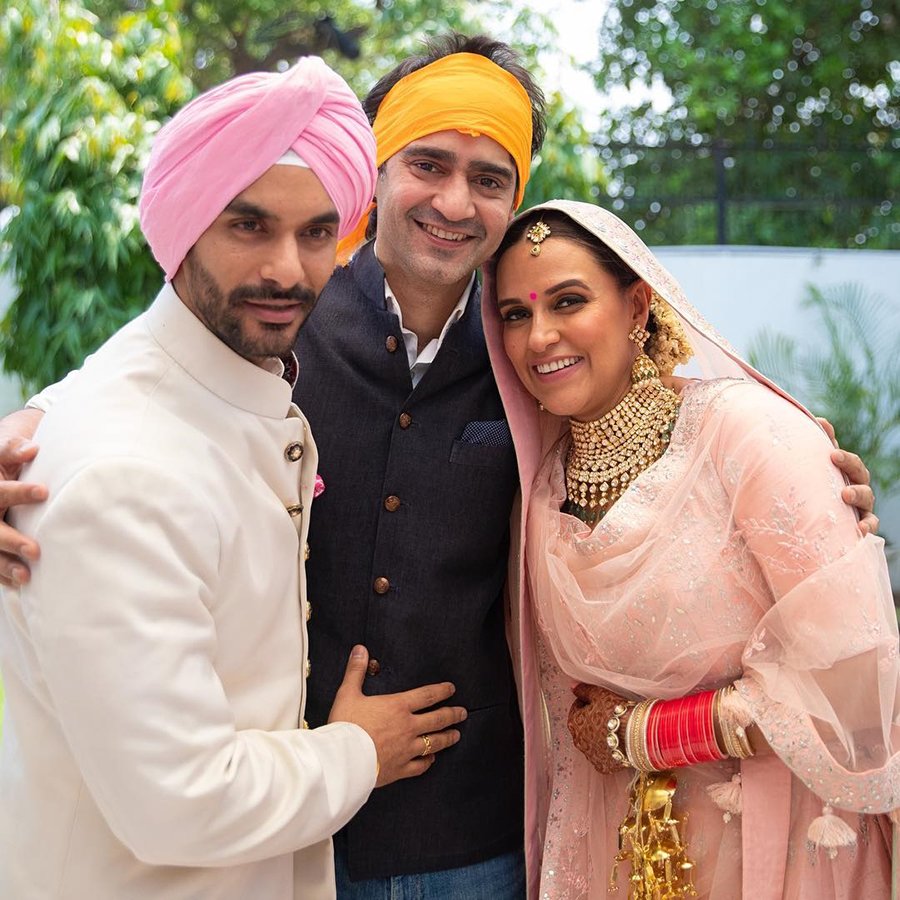 Gaurav Kapoor With Newlyweds Angad Bedi And Neha Dhupia

He also said that since the wedding was planned so quickly, only family and a few friends were present. "Many couldn't make it because of the short notice. We were just 30-40 people. Bish uncle's (Bishan Singh Bedi) speech was one of the high points, he's a fantastic orator," Gaurav said.

Earlier this day, we brought to you pictures of Neha and Angad leaving for their honeymoon.


Image Source: instagram/nehadhupia & instagram/gauravkaps