Nora Fatehi Walks Out Of Malaika Arora's Show After Feeling Insulted! Malla Calls The Dancer 'Blow Hot Blow Cold' Kind Of Person-WATCH!
Moving In With Malaika's new promo begins with Karan grilling Malaika in his Koffee With Karan style, while Nora Fatehi walks out of the show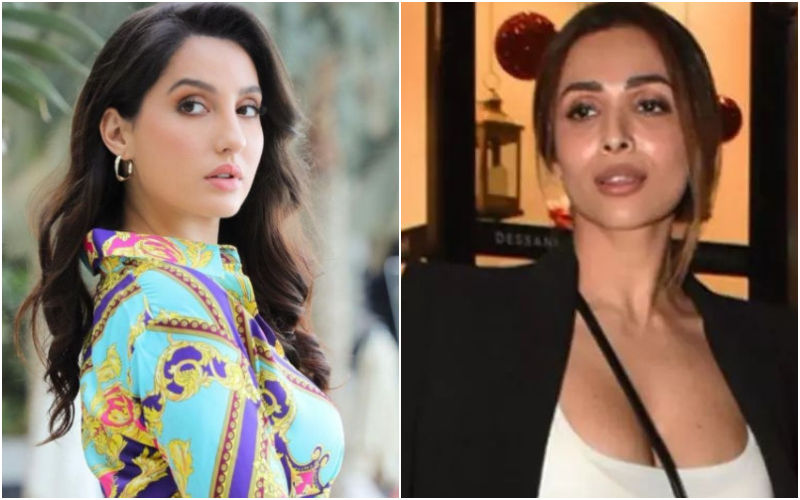 Malaika Arora has been making it to the headlines for her show Moving In With Malaika. Now a new promo of the latest episode from the show was finally released and the fans will see Malla hanging out with filmmaker-host Karan Johar and actor-dancer Nora Fatehi.

Well, if KJo is making him on the show, fans definitely can expect some fun and candid moments.
The new promo begins with Karan grilling Malaika in his Koffee With Karan style, even as Malaika refuses to answer.
"How does it feel when you a** is such a big topic of discussion? Currently, who's on your thirst trap? When are you getting married?" Karan asked Malaika. However, being their best candid selves, Malla refused to answer and jokingly told him to leave. "This is my couch, this is not even your couch," she tells him.
Later, in the video, we see Malaika meeting Nora for a video brainstorming session.
Talking about her thoughts on Nora, she said, "I worked with her a couple of times. I felt she was a 'blow hot, blow cold' kind of a person." Choreographer Terence Lewis joins them over the meeting and suggests they dance together to Chaiyaa Chaiyaa from Dil Se.
Although, Nora looks upset as she says, "I have to give value to myself too you know." She gets up and leaves the meeting as Terence calls after her.
However, many feel unimpressed with the new promo as a section of users looked like a little too fake. "But don't show us scripted stuff. Keep it real! Anyways two Beautiful and Hot women can NVR be on good terms. The Jealousy factor will always be there," read a comment. "Achi overacting hai," commented another. "Looking so scripted and fake," another person commented.
For those unaware, Moving In With Malaika started airing last week on Monday on Disney+ Hotstar. Last week, Malaika met filmmaker Farah Khan, with whom she talked about her recent car accident, her split with ex-husband Arbaaz Khan and her relationship with actor Arjun Kapoor.
She also tried her hand at standup comedy and roasted herself and her sister, actor Amrita Arora.
Image Source: Instagram