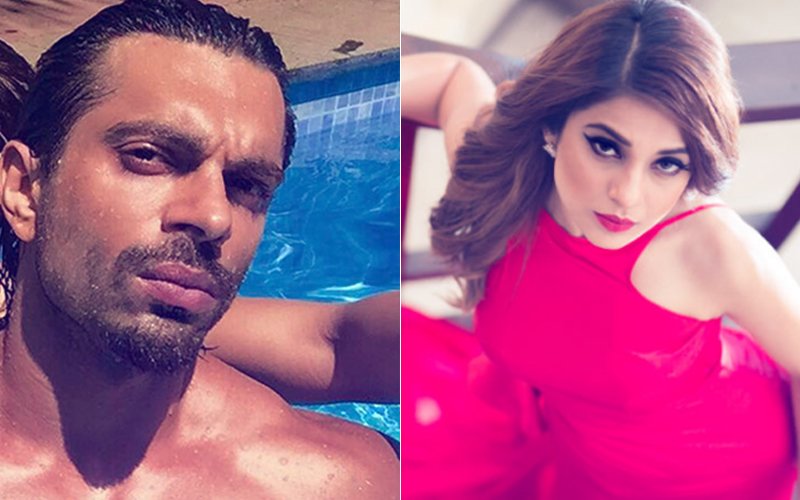 Your browser does not support the video tag.
Karan Singh Grover and Bipasha Basu are currently in UK for their holidays. The duo is putting up cute pictures of them together on their respective accounts. Now, a couple of days ago, KSG posted a romantic picture with Bipasha Basu where he was seen sleeping on her lap.

He posted the picture with a caption, "I mean really! I love my life! Went to the birthplace of Will Shakespeare, went to a magic shop, ate strawberry ice cream, drank hot chocolate topped with marshmallows on the road while listening live music and now on the way back home sleeping in the most comfortable heavenly cloud!!! Ahhh!!!!!! What more could I ask for? #superlove #mokeylove."


No sooner did he post the picture, nasty comments began pouring in. Most of them were by Jennifer Winget's fans.

Check out a few comments

A social media user said , "Monkey @cheapishabasu holding another langoor @iamksg ... you guys smell (sic)."





Another user mocked his caption and said, "Ya right this may be the third time you are sleeping on "heavenly cloud" (sic).

A user said that he shouldn't have broken Jennifer Winget's heart while another said,

"Very soon he will say this about his 4th wife (sic)."

Mahima_sachdev stated, "A new wife...🤣 (sic)."

This user asked KSG to get more free trips from his wife.

A troll said, "Lol what a lame man few years later he will say the same for his fourth wife
(sic)."

Another user posted a very sarcastic comment.
A user said, "@iamksgofficial yar aapko to or bhi koi achhi ldki mil jati. Aap ki jodi sach me fake lgti h (sic)."



While another one said,"Paise wali ladki k liye dono biwiyo ko divorce dena bahot himaat ka kaam hota hai (sic)"






Image Source: cupofstory &rcvj