Running Shaadi.Com, the romantic comedy starring Taapsee Pannu and Amit Sadh, has lost its name, just a week before it was set to hit theatres.

The film directed by Amit Roy, has dropped 'Dotcom' from its name and it has been renamed as Running Shaadi. The film will hit theatres on February 17.

Often the titles of the films in Bollywood are changed before the movie's release. Factors like numerology, protests which claim that the name is disrespectful, or a marketing move, usually prompt such decision.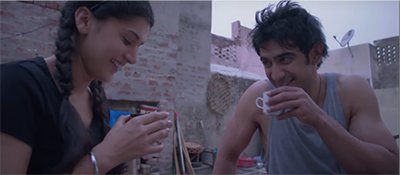 Image Source: youtube/timesmusic

Running Shaadi.Com, err Running Shaadi, is already grabbing eyeballs after being selected as the third release in Pakistan right after Kaabil and Jolly LLB2.

The film's stars Taapsee and Amit confirmed the news. They were not clear about the reasons for the change but confirmed the news, saying: "It's not a marketing gimmick; yes the name has been changed."

"As actors, we can't really do much about it, but the name change wouldn't really affect the film," Taapsee added.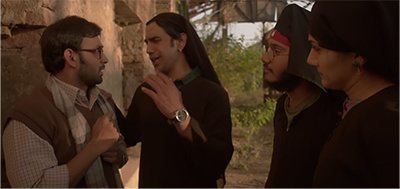 Image Source: youtube/timesmusic

Is it the fact that the film has been in cold storage for over two years and the makers want to give it a fresh name now that it is ready for release?

Amit Sadh said, "Indians have complex issues. They keep looking for aspects to change something or the other. Be it Running Shaadi.Com or Running Shaadi, the public will land up in cinema halls and enjoy the film."


Thumbnail Image Source: twitter/taapsee & 25cineframes