As we all know that Rajkumar Hirani's next on Sanjay Dutt's life is being helmed by the ace director with Ranbir Kapoor in the lead.

SpotboyE.com gave you the details about Ranbir's looks as well in the film(FACE TO FACE: Here Is How Ranbir Kapoor Will Morph Into Sanjay Dutt For Biopic, Nov 24). We also told you Sonam Kapoor will romance Ranbir after Saawariya(2007) (SCOOP: Sonam & Ranbir Back As Lovers?, Nov 23). Buzz is also strong that Akshaye Khanna has been roped in to play Sunil Dutt's role in the film. For some time, Jackie Shroff's name was in consideration but looks like Akshaye has bagged the role.

But talk about the man himself, Sanjay Dutt has never really spoken his mind on this film in front of the media. That's why when he came face to face with the media in Delhi as he was present along with his sister Priya Dutt and Pooja Bhatt at the Young FICCI Ladies Organisation even, media couldn't help but ask him about the biopic.

And that's when Sanjay revealed that he has been ignoring Ranbir Kapoor. As reported by Deccan Chronicle, Dutt was heard saying, "My life might be interesting, that's why a director like Raju Hirani liked it. Ranbir is playing me, but his condition is quite bad. He calls me every day. He wants to spend days and weeks with me, but I can't spend more than half an hour with anybody. I have been trying to avoid him, it is a difficult role for him to play. He is a fine actor though."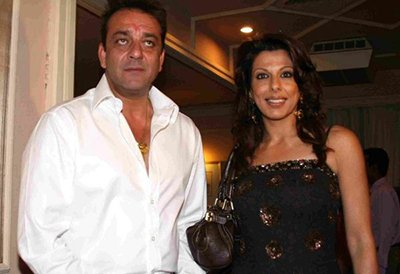 Image Source: bharatstudent
Meanwhile, Pooja Bhatt who has worked with Sanjay Dutt in Sadak added, "Tell Ranbir that this is not how it works. You have to live, you have to fall, no one can become Sanjay Dutt like that. The generation today, nobody says anything without a PR person, nobody steps out without a stylist. When Sanju cut his hair in that mohawk style and wore that ganji, it became a rage. I don't think that just by spending weeks with Sanjay, Ranbir will be able to play him. Maybe he needs a few more knocks."

Well, don't know how Ranbir Kapoor would feel after hearing this from Sanjay and Pooja. He might just think twice about Sanjay's statement before picking up the phone to dial him the next time.


Thumbnail Image Source: womenexclusive & muzul