Padmaavat Star Shahid Kapoor Finds Swara Bhasker's Open Letter "Frivolous"
Swara Bhasker's open letter has shocked the Twitterati & a section of the film industry. Her letter hit out at Sanjay Leela Bhansali who she felt glorified Jauhar in Padmaavat. Swara said, "I felt reduced to a vagina". Shahid Kapoor & others react to Swara's open letter. Read the full story below...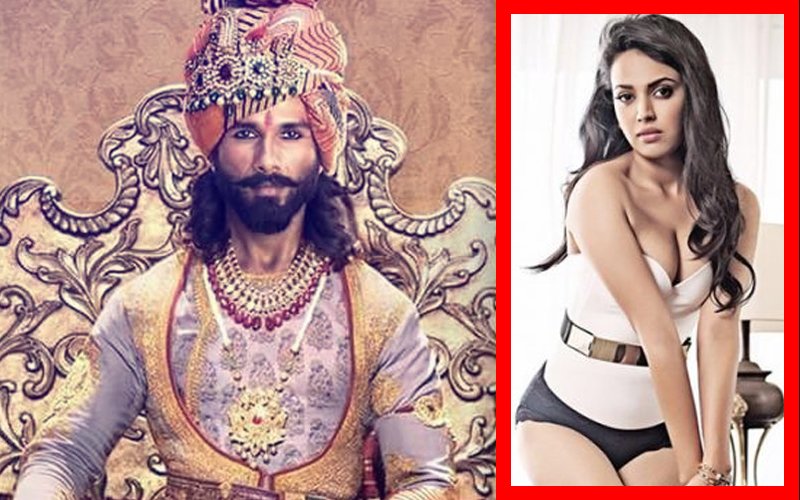 Shahid Kapoor said, "I haven't read the letter, it is very long and we are all busy. I have no clue what is her issue but I think her issues are with Bhansali sir. I can say that this is not the right time for such things.
Padmaavat represents the entire film industry; it represents freedom of expression and freedom of speech.
The journey of the film, reaching the audience has been very tough and the entire film industry stands with us right now. Given the circumstances, her letter seems quite frivolous. Though, she has expressed her personal views and everyone has the right to voice their opinion."
Ranveer Singh said, "I got a message from Swara just yesterday. She loved my performance in the film. So…"
Rohit Shetty said, "I'd like to request everyone that after so much troubles and struggles the film Padmaavat has released, please let it run in peace. Please let it breathe. I will say something, then someone else will say something else, that way we will get this film, our film in some or the other trouble. Now, we have given it to the audience, so, let the audience watch and decide."

Ayushmann Khurrana who hasn't read the letter yet said, "A movie does two jobs: either it gives something to the society or it takes from it. Every director has his or her own perspective. The intention of every piece of art is to cause a debate, a discussion, there are critics also who discuss and then the audience also gives its opinion. So, everyone has their own opinion. Art is always subjective, never objective."
Imtiaz Ali said, "Any kind of obstacle that comes in a film does not feel good. There's nothing in Padmaavat, which should cause any kind of protest but then everyone has their own opinion."
Image Source: instagram/bhansalisanjay