Anushka Sharma & Virat Kohli are undoubtedly the cutest newlyweds in town. From Virat picking Anushka up from the airport to Anushka cheering on Virat from the stands, the two are pretty much joint at the hip. Wonder what the two have done now?
Anushka borrowed a slogan T-shirt from hubby Virat's wardrobe. Watch it below:
What caught our attention was the fact that the T-shirt she was sporting was the same that Virat had worn recently in one of his social media posts.
It's a beige men's T-shirt with the caption - State Of Mind - printed on them.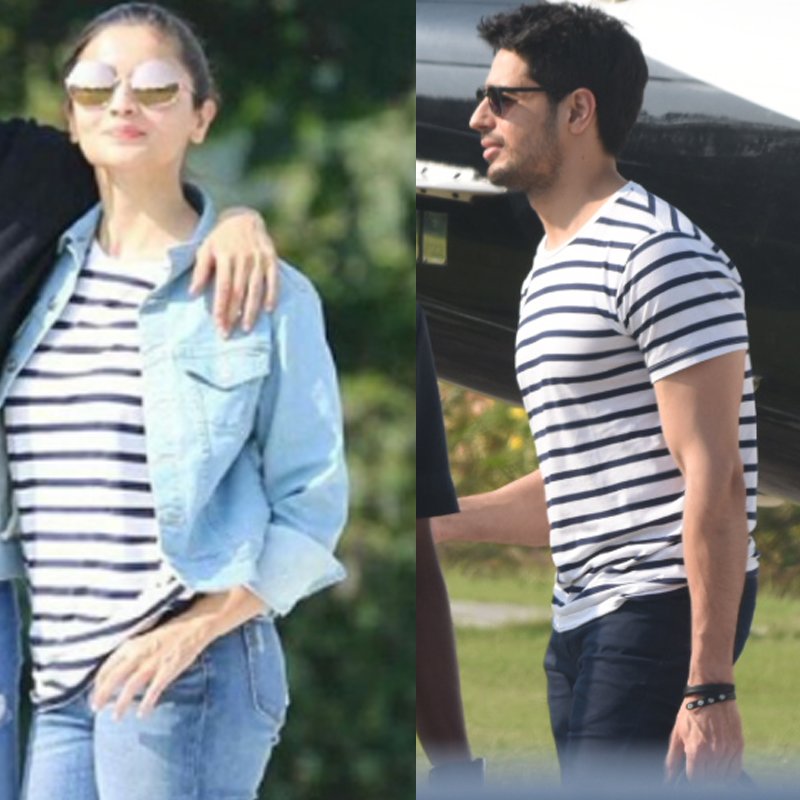 Coming back to Virat & Anushka, these two seem to be getting cuter by the day. What do you think? Share your thoughts in the 'Comments' section below.
Image Source: instagram/spotboyE