PICS: Shashi Kapoor Bids Adieu, Funeral Over
A while ago, Padma Bhushan Shashi Kapoor was honoured with a 3-gun salute by the government. The industry has bid its treasured superstar farewell. Shashi Kapoor's funeral just got over, a few minutes back. Here are the pics from his final goodbye...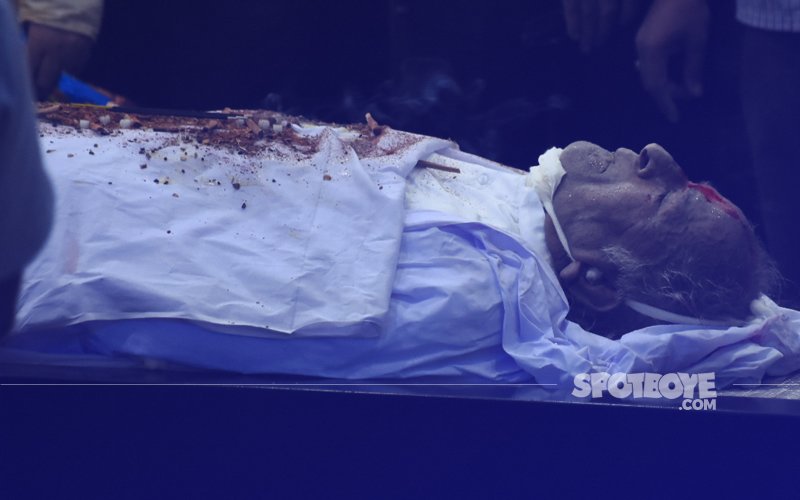 Shashi Kapoor's funeral, which was held at the Santacruz crematorium, just got over a few minutes back.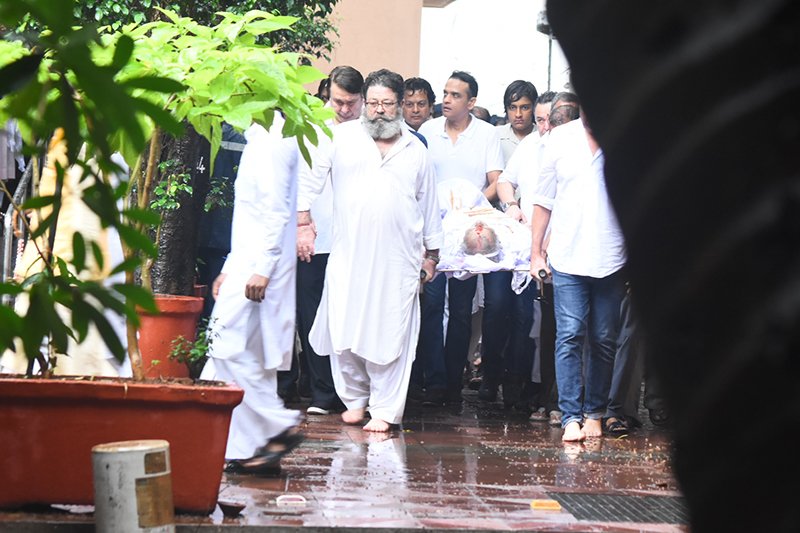 Shashi Kapoor's Body Being Taken To The Crematorium


A host of celebs such as Shah Rukh Khan
, Saif Ali Khan, Randhir Kapoor, Ranbir Kapoor, Anil Kapoor, Lara Dutta, Naseeruddin Shah, Ratna Pathak, Sanjay Dutt, Salim Khan, Ayaan Mukerjee, Hansal Mehta, Shakti Kapoor, Abhishek Bachchan and Amitabh Bachchan among others were present to pay their last tribute to the legend.
Shashi Kapoor passed away after prolonged illness
yesterday at 79. He was admitted to Kokilaben Hospital on Dec 3.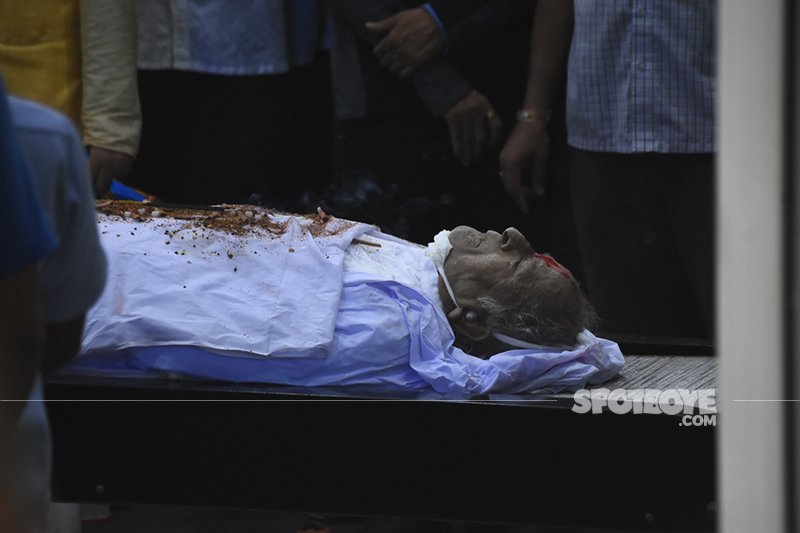 Shashi Kapoor Being Put Inside The Electric Funeral Pyre Via A Conveyor Belt


His elder son Kunal was by his bedside when his end came. His daughter Sanjana and his younger son Karan rushed as soon as they heard the news. Both of them were out of station when the veteran star breathed his last.
The actor has been ailing for quite some time and was confined to a wheel chair.
Watch Jalwa Specials
The Greatest Hits Of Legendary Romantic Star Shashi Kapoor (18/3/1938- 4/12/2017) All Day Today.


Image Source: Manav Manglani