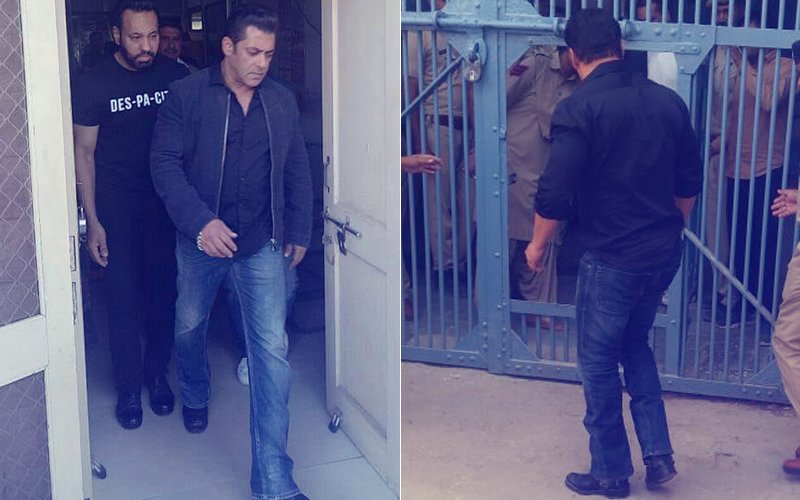 Salman Khan has been sentenced to 5-year jail term in the 1998 Blackbuck Case. The actor has been taken to Jodhpur Central Jail just now. Here are the first pics and videos of Salman entering the facility.
Salman has shelled out Rs 10,000 as penalty. The moment the verdict was pronounced Salman, and his sisters Arpita and Alvira broke down.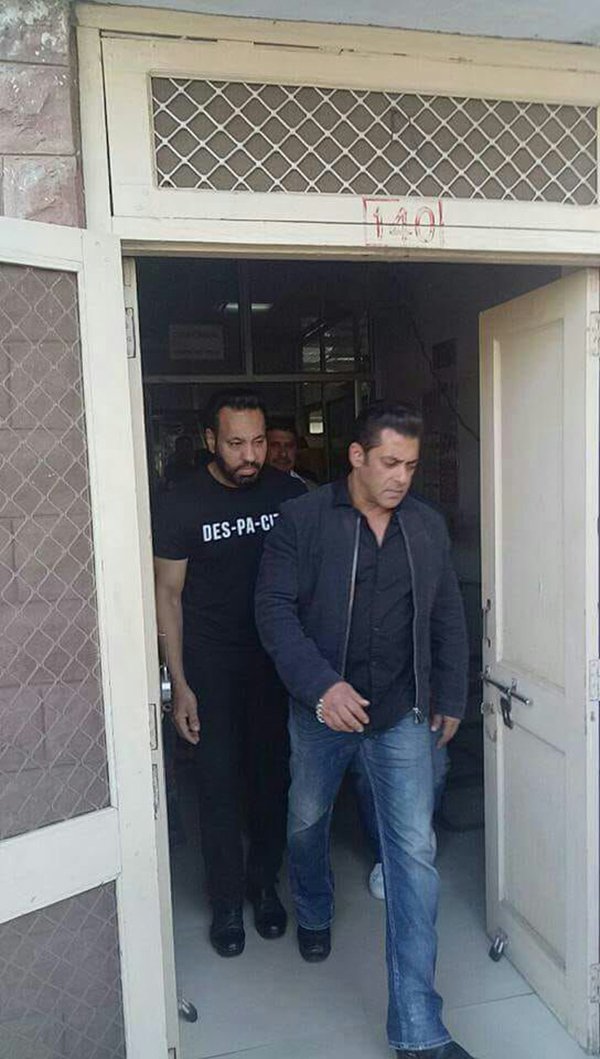 Salman Khan, Saif Ali Khan, Tabu, Sonali Bendre and Neelam Kothari had reached Jodhpur yesterday for the verdict of the 1998 Blackbuck Poaching Case.
A Jodhpur trial court eventually convicted superstar Salman Khan, while acquitting others.
There are two others accused in the case -- travel agent Dushyant Singh and Dinesh Gawre, Salman's assistant at the time. Gawre is still absconding.
It is said that Salman and some of his co-stars from Hum Saath Saath Hain (1999) allegedly went on a hunt and killed an endangered species of blackbuck. This happened when the crew was shooting for a segment of the film in Jodhpur. There were mass protests by the Bishnoi community of the area, and finally a case was lodged against the actors.
Image Source: SpotboyETeam