Pranitha Subhash On Entering Hindi Films: 'The First Few People To Recognise Me There Were Waiters, Autorickshaw Drivers And Concierge At The Hotels'-EXCLUSIVE
Actress Pranitha Subhash talks about the nervousness of debuting in a new language every time and finding a sense of similarity in other industries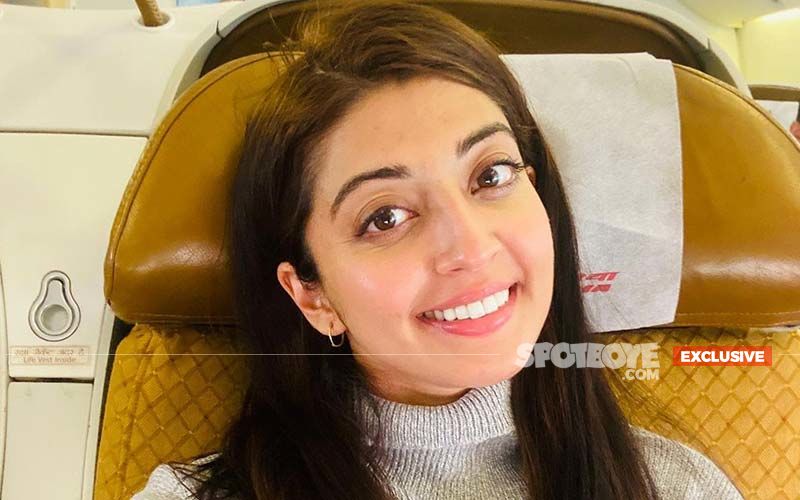 Pranitha Subhash has been working as an actress in the South industry for over 10 years. She has worked across three languages including Kannada, Telugu and Tamil, and is all set to make her way into Hindi films this year with two films already in her kitty. She will be seen in Ajay Devgn, Sanjay Dutt and Sonakshi Sinha-starrer Bhuj: The Pride Of India and also in Priyadarshan's Hungama 2, which also features Paresh Rawal, Shilpa Shetty Kundra and Meezaan.
Starting from scratch in a new industry after you have already made your name in another one can be daunting and scary. Did Pranitha feel that fear too, every time she debuted in a new language? "It wasn't that scary in the South as all the industries in the South are pretty interlinked. People in Bengaluru watch a lot of Telugu films and the Telugu people will keep a track of what's happening in Tamil. So, you fit in there immediately. It's like how Punjabi, Gujarati films get interlinked due to the placement of states next to each other. But coming to Hindi was quite a challenge," she asserts.
However, even the Hindi industry didn't seem as alien to her as she expected. "Even in Hindi, I found a sense of familiarity as people there watch a lot of South films, be it for inspiration or for remakes. Also, these TV channels show Hindi dubbed versions of South films which increases the reach of South amongst Hindi audiences. The first few people to recognise me there were waiters, autorickshaw drivers or the concierge at the hotels. That was quite fun as those guys really recognised me as they seem to have watched my films on YouTube," Pranitha smiles.
And it wasn't just the common man as Pranitha later realised that even industry people were aware of her work down South from before. "Later on, eventually I realised that producers and directors also kept a track of South films as everybody is always scouting for talent or looking for stories. So, I found a familiar ground even there," she asserts.
This sense of all industries coming closer has been happening for quite a few years now, and Pranitha believes a few films have a lot to do in achieving that. "Especially Bahubali being made in different languages or other Salman Khan films that are remakes of South films. They all somewhere provided a very strong connection. The Hindi audience enjoys these mass-masala films," she concludes.
Image Source: Instagram/pranitha.insta