Pranitha Subhash On Missing a Theatrical Hindi Debut: 'In South, A Film's Release Is Like A Festival But In Bollywood No One Goes Mad Like This'- EXCLUSIVE
Pranitha Subhash, who has two Hindi films up for release on OTT, Bhuj: The Pride Of India and Hungama 2, talks about missing a theatrical debut in Hindi films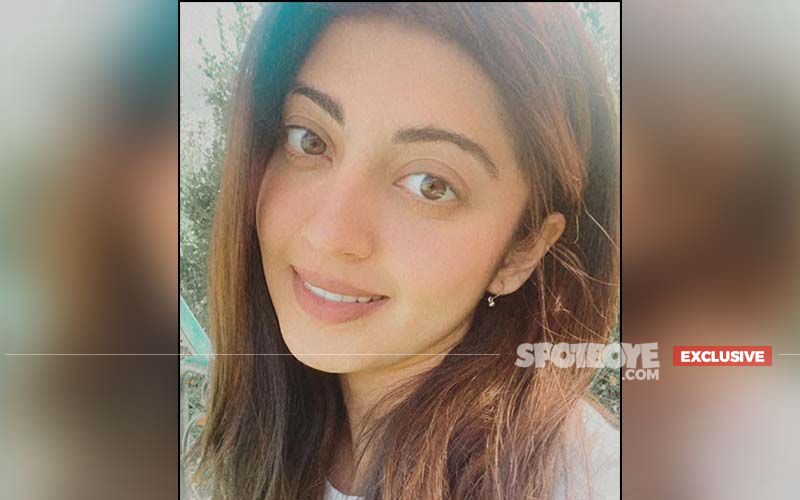 After making her name in the South industry across three languages—Tamil, Telugu and Kannada—actress Pranitha Subhash is all set to take over the Hindi film industry as well. The actress already has two completed films up for release, Bhuj: The Pride Of India with Ajay Devgn, Sanjay Dutt, Sonakshi Sinha and Nora Fatehi and Priyadarshan's Hungama 2 with Meezaan, Shilpa Shetty Kundra and Paresh Rawal.
With both the films getting an OTT release, does Pranitha have any regret of not getting a theatrical debut? "One hundred per cent. I am from the South and here, a film's release is like a festival. A hero here has a crazy number of die-hard fans. They will see the first show at 12 at night, there is milk-abhishekam or a puja for the hero's cut outs. There is also dhol and crackers like Diwali. It's like all the festivals rolled in one. People rush to the theatres for the first day first show and audience reviews are in at 7 am, by the time you wake up. So, it's all so exciting, but in Bollywood no one goes mad like this," she asserts.
ALSO READ: Hungama 2 Actress Pranitha Subhash: 'I Tell Meezaan That He Should Debut In The South Now'- EXCLUSIVE
One might wonder if Pranitha ever wished that both her films might avoid a clash when they were supposed to release on the same day. However, that wasn't the actress' attitude towards the situation. "I thought, those who like patriotic films would watch Bhuj while those who like comedy would watch Hungama 2. Technically, all of India would be watching me. And since I had also signed my third Hindi film in April last year, I thought it would be me all around. Everyone would be watching me and I would be on a roll," she shares, pointing out that the pandemic kind of disrupted her plans. "It does take me into pangs of anxiety at times, like my trajectory was so good and how does this happen. But I guess that is how life is and we need to accept it," she concludes.
Image Source: Instagram/pranitha.insta