Preeti Jhangiani's 7-year-old son, Jayveer was playing at his neighbouring compound, with his little brother and friends (Aishwarya Rai Bachchan's nephew and other kids), when a senior citizen by the name, Arif Siddique, intervened.

The kids were playing football and had an argument, which sparked off a skirmish. Arif, whose grandchild was part of the play group, rushed downstairs on hearing of it. Things got ugly when Arif raised his voice, and his hand at the actress' son.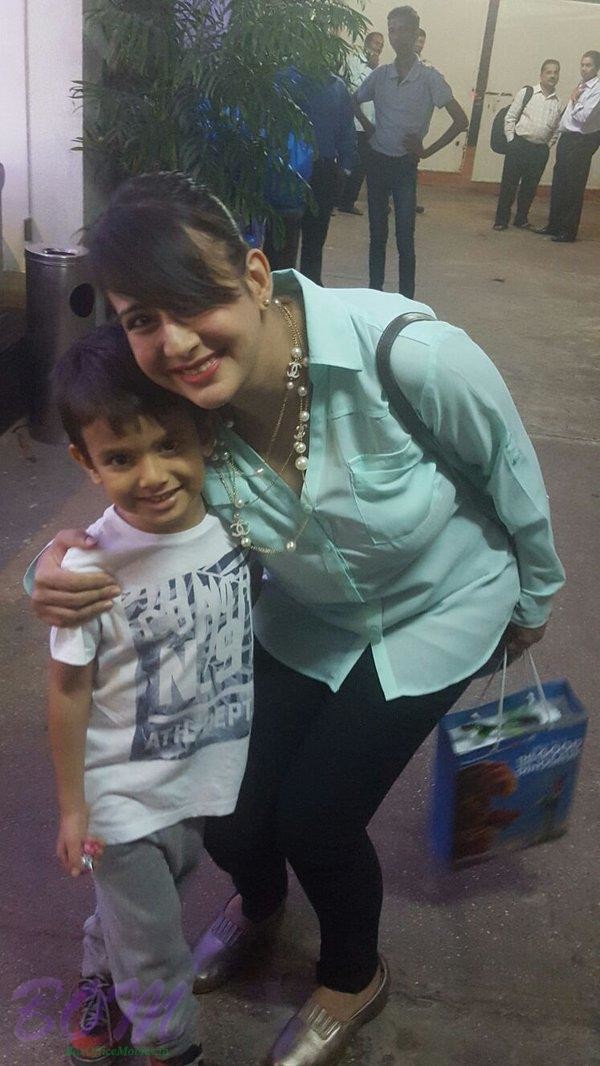 Preeti Jhangiani With Her Son


He not only threatened and physically abused Preeti's son, Jayveer, he didn't spare the other children's mothers, either. SpotboyE.com got in touch with the actress, who was furious and said, "Yes it's true, people like this man, Mr Arif Siddique, should be named and blamed. He abused not only my son but also the other mothers in the building and told them to "shut their trap." He went on to say, "I don't talk to women" before calling the watchman. He abused him with Hindi gaalis (abuses) in front of the women and children. Both my 7-year-old and 3-year-old son were with their nanny."
"My son came home traumatised and crying," added Preeti. Meanwhile, Aishwarya Rai Bachchan's sister-in-law, Shrima, whose son was also a part of the play group, witnessed the incident. Shrima who intervened to calm Siddique down, was asked to "keep quiet" and "mind her own business," according to mid-day. "There was scuffle among boys playing football on the ground. When I intervened, the elderly man tried to demean me. He was very very aggressive," said Shrima talking to the tabloid.

Preeti first appeared in Rajshri Productions' music album Yeh Hai Prem (1997), opposite Abbas. Their song, Chhuimui Si Tum Lagti Ho, became an overnight hit. She later went on to do films like Mohabbatein (2000) and Awara, Pagla, Deewana (2002).