Priyanka Chopra Must Change Her Name Post-Marriage: Astrologer Advises
Changing names after marriage is a common practice. In Bollywood too, a lot of actresses adopted or added their husband's name. Priyanka Chopra is the newest bride in tinsel town, so will our desi girl change her name?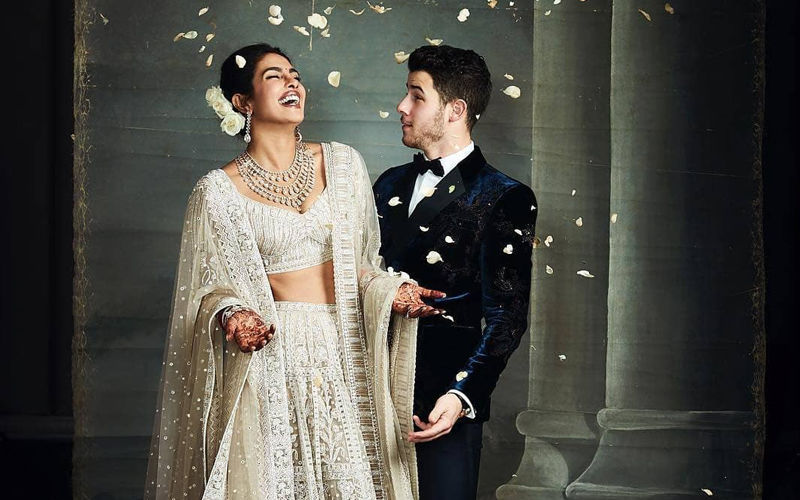 Just like Aishwarya Rai Bachchan, Sonam K Ahuja & Preity G Zinta altered their names after marriage following suggestions from celebrity Astro-Numerologist Sanjay B Jumaani.
Priyanka Chopra and Nick Jonas
are the latest one to join the bandwagon. So, the time was right to ask Jumaani about changes in PeeCee's name after marriage. Although her
bachelorette pictures
showed goodies with initials, P.C.J, embossed on them, but Priyanka has yet not changed her name officially. Interestingly, Jumaani had predicted Priyanka's marriage at the age of 36, 13 years ago.
"While I had predicted her marriage when she's 36 around 13 years ago in Filmfare I have some valuable advice for the newlywed couple who have been making headlines of late. Priyanka Chopra is number 9 (18+7+1982=9). Number '9' bearing people are governed by Mars, a fiery planet that we can see from the naked eye. This prompts them into leading from the front. Hence, such people cannot play second fiddle. As they rightly say, 'Men are from Mars'." Jumaani said.


Talking more about her personality and characteristics, celebrity astrologer adds, "Number 9's are fighters in all the aspects; they are forceful & fierce. And hence they do well as leaders or in position of authority. No wonder, these qualities incline them sooner or later towards politics. I had also said she would indulge in politics in or around her 45th year."
Jumaani also throws light about her equation with Nick, "She's a water sign and such people travel a lot and do very well away from place of birth. Being an Army officer's daughter, she has been travelling quite often and did extremely well-building her foundation in Mumbai, which adds up to 9 and is surrounded by water too. No wonder she won the Miss World Pageant abroad. Both, Priyanka & Nick are Water & Earth signs respectively. Hence they're made for each other. Just like Earth & Water, that always stay together, they have a lot in common too. For instance, Nick adds to '2', whereas Priyanka Chopra & her nickname 'PC', both add to '2'. They married on the 2nd too!"
Coming to the name that she must use, Jumaani says that 'Priyanka Chopra' unfortunately won't auger well for her married life as it adds to a number that indicates 'treachery & deception caused by members of the opposite sex'. But if she adds her married surname & spells as Priyanka Chopra Jonas, it shall add to a number denoting success & honour! So, will you officially add Jonas to your name, Priyanka?


Image Source: instagram/priyankachopraig