Priyanka Chopra's Befitting Reply After Getting Trolled For Showing Her Legs In Front Of PM Narendra Modi
You don't mess with Priyanka Chopra! Here's what the actress has to say to all those who foolishly trolled her for wearing a short dress and not an Indian outfit during her meeting with PM Narendra Modi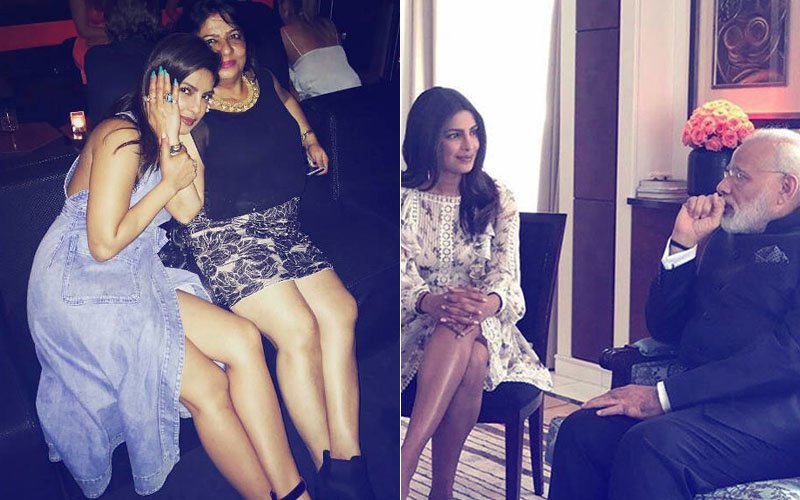 Social media has netizens who definitely need to grow up! A classic and most recent example of their regressive thinking is
Priyanka Chopra
getting trolled for not wearing an Indian outfit while she met the Prime Minister of our nation, Narendra Modi.
Priyanka Chopra was in Berlin yesterday to spread the word about her Hollywood debut, Baywatch. Co-incidentally, Prime Minister Narendra Modi too was in the city for a six-day visit to Germany, Spain, Russia and France.
The two found time from their schedules and caught up with each other
.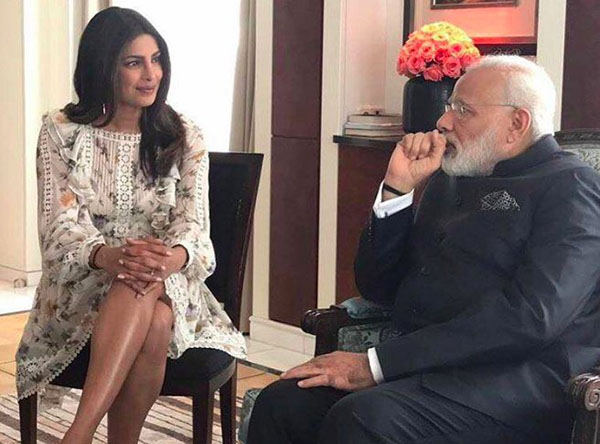 Priyanka Chopra And PM Narendra Modi In Berlin
Priyanka Chopra tweeted an image, posing with the Prime Minister and captioned it as, "Thank you for taking the time to meet me this morning @narendramodi Sir. Such a lovely coincidence to be in #berlin at the same time. "
And it all started from there. Priyanka Chopra was slut-shammed for showing her legs in front of PM Modi. Trollers, who obviously have no sense and just want to troll celebrities for no rhyme or reason, started accusing her for disrespecting the PM by wearing a short dress. Really? That's what it has come down to?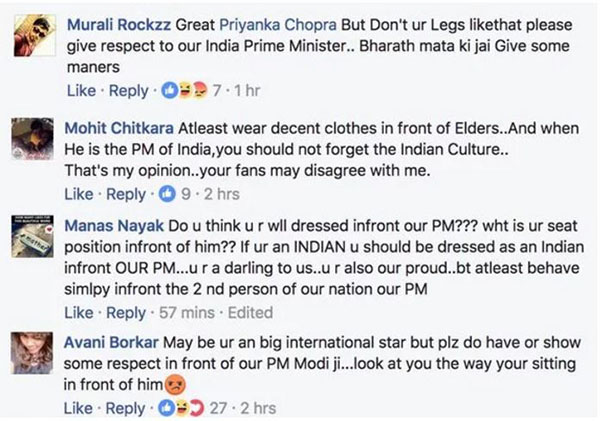 Priyanka Chopra Trolled For Showing Her legs In Front Of PM Narendra Modi


There were unbelievable comments stating that she shouldn't be "showing her legs", how she should "respect elders", and others complaining about PeeCee offending the "Indian culture".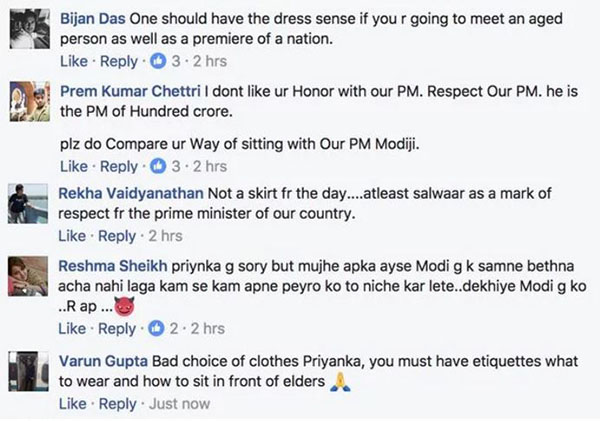 Priyanka Chopra Trolled For Not Wearing An Indian Outfit While Meeting PM Narendra Modi


Of course, Priyanka Chopra is not someone who will keep mum. While she let the trollers sing their foolish song, Priyanka posted yet another picture the same night- this time flaunting her legs along with her mother, Dr. Madhu Chopra.
Now, that's how you shut them up! Priyanka's fans are also cheering her for this bold comeback. Some of the comments on her Instagram are:

"Great way to answer those haters"

"A fitting reply to all those who lack common sense & seem to conceive stupidity as culture or culture stupidly & mix it with respect. Odds are they wouldn't have read even a single scripture. All power to @priyankachopra #India needs more strong headed women as you. I do!"

"Yes girl! Fight them haters! My queen!!"

"Slayyy mama Chopra @priyankachopra!! I see what you did there..."

Well, social media is a platform where you definitely don't have a filter. Sometimes celebrities just fall prey to such atrocious trolls. But our question to Priyanka Chopra's trollers is- which world are we living in where respect is evaluated on the basis of a dress?


Thumbnail Image Source: instagram/priyankachopra, twitter/madhavi_writes & facebook/priyankachopra