Priyanka Chopra's Former (In)famous Manager Jaju Gets Into A Fight With Arjun Rampal
Priyanka Chopra just found a connection with Arjun Rampal, courtesy her former manager Prakash Jaju who is mighty miffed with her till date. Now, Jaju has run into a fight of sorts with Arjun Rampal. Maybe, it's a case of some people never change.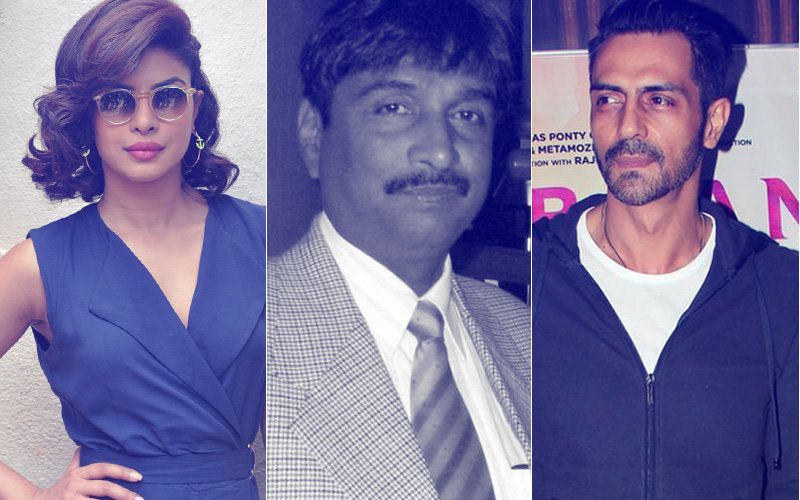 Priyanka Chopra's controversial former manager Prakash Jaju has taken to Facebook to write about actor Arjun Rampal, saying that the actor is refusing to pay him his brokerage of approx 10 lakh.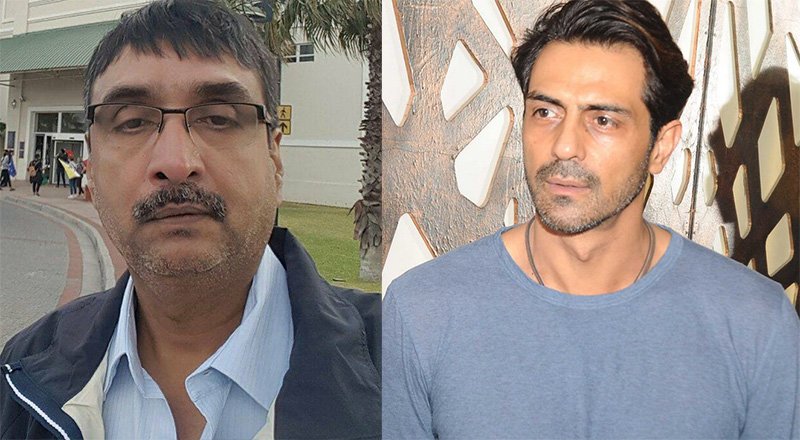 Prakash Jaju & Arjun Rampal

Jaju wrote on Facebook: "Actor Arjun Rampal approached me to arrange 5 Cr for his film "Daddy" thru common friend Uru Patel, I arranged it in 36 hours. Instead of being thankful to me, he is making me plead for my balance brokerage of apprx. 10 lacs from last 9 months. He has blocked me on WhatsApp also forcing me to bring the matter on public forum.

Till now i have left my commission to the tune of 100 Crs if I found that the producer is in genuine problem but why should I leave if he is well set ? Now, you guys suggest me the way."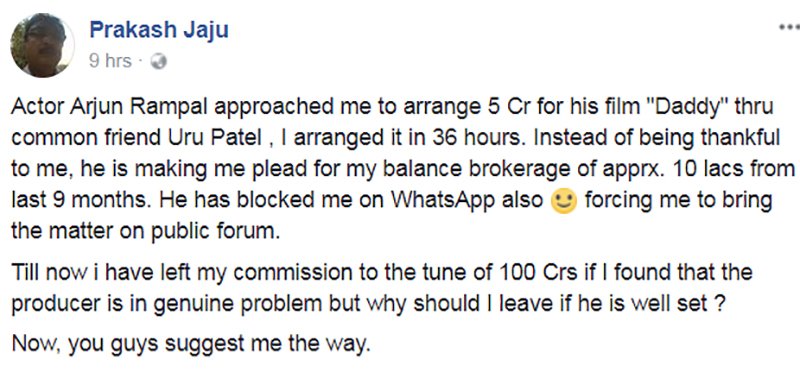 Image Source: Manav Manglani, facebook/prakashjaju & youtube/Kundalini Entertainment