Priyanka Chopra's Official Engagement With Nick Jonas On Saturday? Preparations in Full Swing At Her Bungalow
It's all happening at Priyanka Chopra's Juhu bungalow. There is no official confirmation on this yet, but the buzz is that there will be a stream of visitors at her residence tomorrow, courtesy her formal engagement with Nick Jonas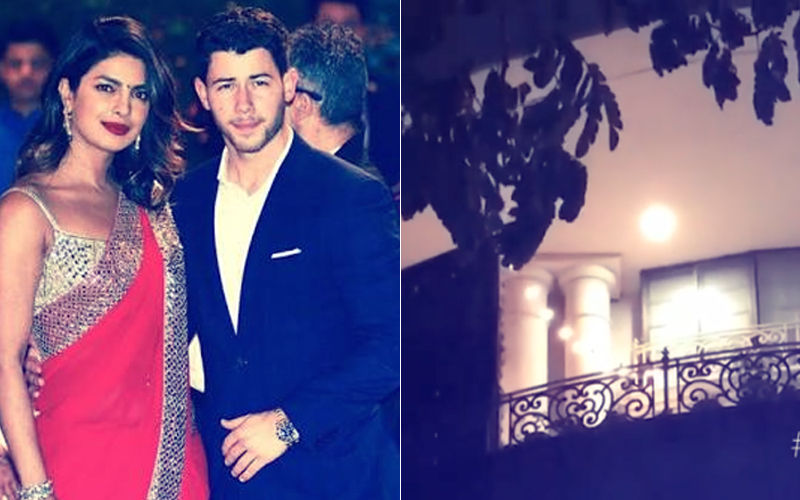 Priyanka Chopra is making headlines again. And this time, it's for her formal engagement with Nick Jonas.

On Sunday, we brought you the story that this official ceremony is round the corner. And lo! It's happening tomorrow (Saturday, August 18) the latest whispers suggest.


Nick Jonas has just landed in Mumbai and alongside, Priyanka's Juhu house is lit up and a lot of decoration is happening. At the time of going online, we also hear that Nick's family too has arrived. ALSO READ: Priyanka Chopra-Nick Jonas Engagement: Puja At Juhu Bungalow Before Exchanging Rings
Rumour has it, or it's just the web play, that Priyanka and Nick plan to exchange rings in presence of their family members, tomorrow.

We had texted Priyanka about the buzz on Sunday about her upcoming formal engagement to Nick, but she remained unavailable for comment.

Priyanka's relationship with Nick has raised a lot of eyebrows--- but every time one hears that it is getting only stronger. We like when there's true love and we are very happy for Priyanka if she has found her Mr Right. So congratulations, Priyanka if indeed on Saturday, you and Nick will be fiancee and fiancee!

The couple in question is believed to have been already engaged as Priyanka has been flaunting her engagement ring, since the past 2-3 days. Lekin woh kehte hain--- Jo reeti rivaaz hote hain, woh toh nibhaane padenge hi.