Pulwama Terror Attack: Mallika Dua Gets Bashed On Social Media As She Says, "Stop Fake Nationalism, Everyday Someone Is Dying"
Mallika Dua posted a video on her Instagram handle, where she is seen talking about those who are policing others on not partying or living their life because of the tragic Pulwama Terror attack. The famous stand-up comedian and social media sensation has tagged them as "fake nationalists". This has left netizens enraged and they have slammed Mallika's "illogical" thoughts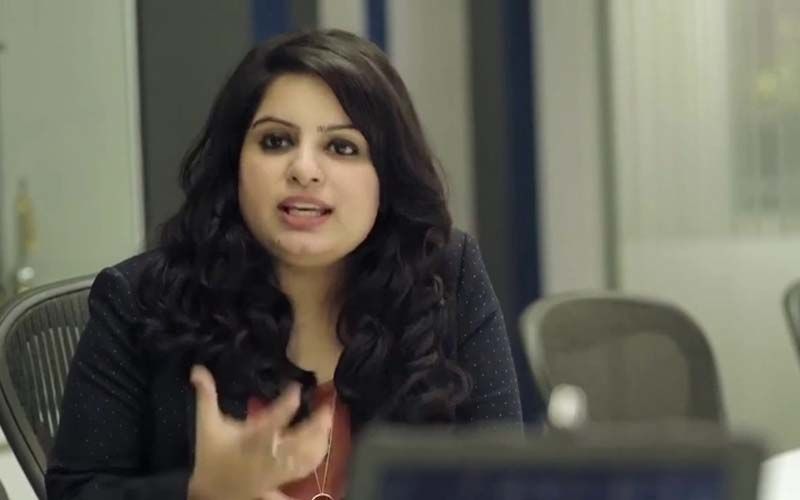 Mallika Dua, who is a big name on social media and has many followers, too, posted an extremely insensitive video on her Instagram handle, recently. The video sees her talking about the people who are( in her words) portraying "fake nationalism" by moral policing others on their conduct after the
Pulwama terror attack,
which took lives of 44 CRPF jawans on Feb 14 in the Pulwama district, Jammu And Kashmir.
In the video, Mallika is seen giving an illogical comparison, where she is saying that everyday a lot of people lose their lives due to hunger, poverty and many other issues, no one stops living their life that time, then why now? Are those lives less important? Mallika further adds, "Yeh kya nonsense chal raha hai, poora desh roo raha hai, tum hass rahi ho, fir toh saare saal humein mourning mein rehna chahiye? We have reasons to mourn every single day but life goes on, right? And it doesn't mean we respect our soldiers or our country any less. Keep your lecture and policing to yourself." Check out the video below:
As soon as she posted the video, Mallika received a lot of bashing on social media. Many pointed out to her that a person who loses his/her life due to hunger cannot be compared to a jawan, who sacrifices his life for the nation's safety. Here are a few comments of the netizens: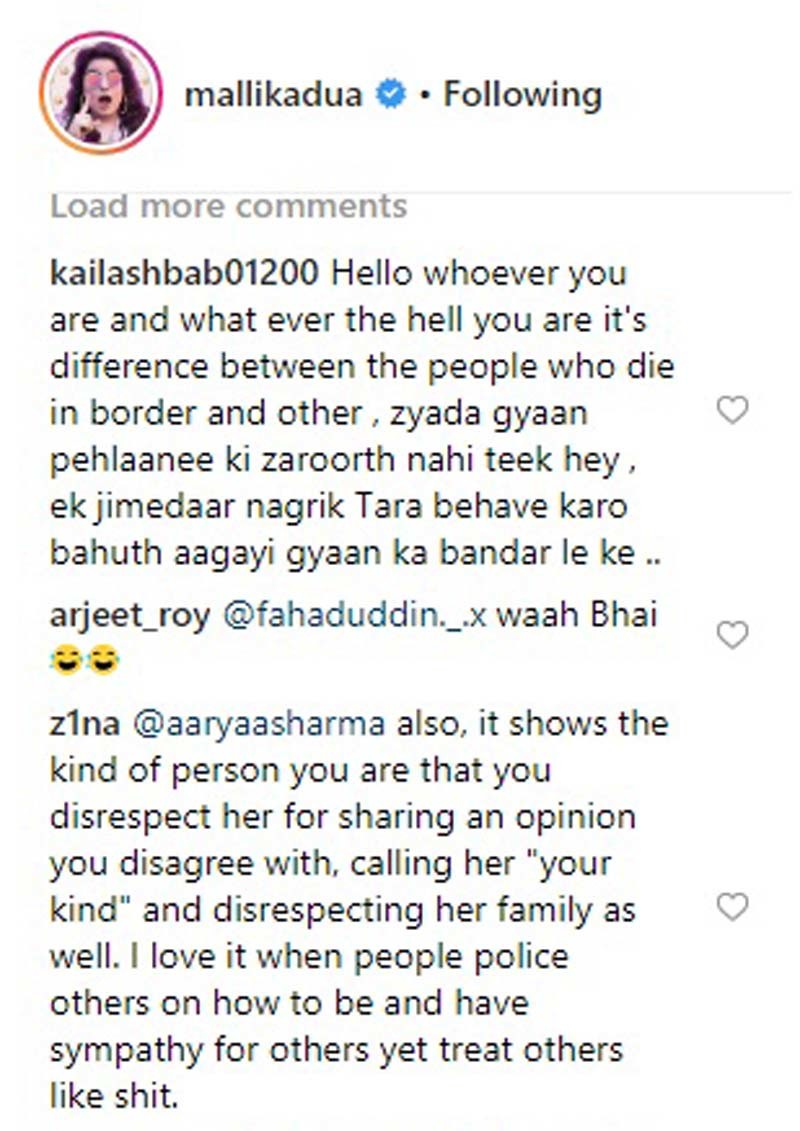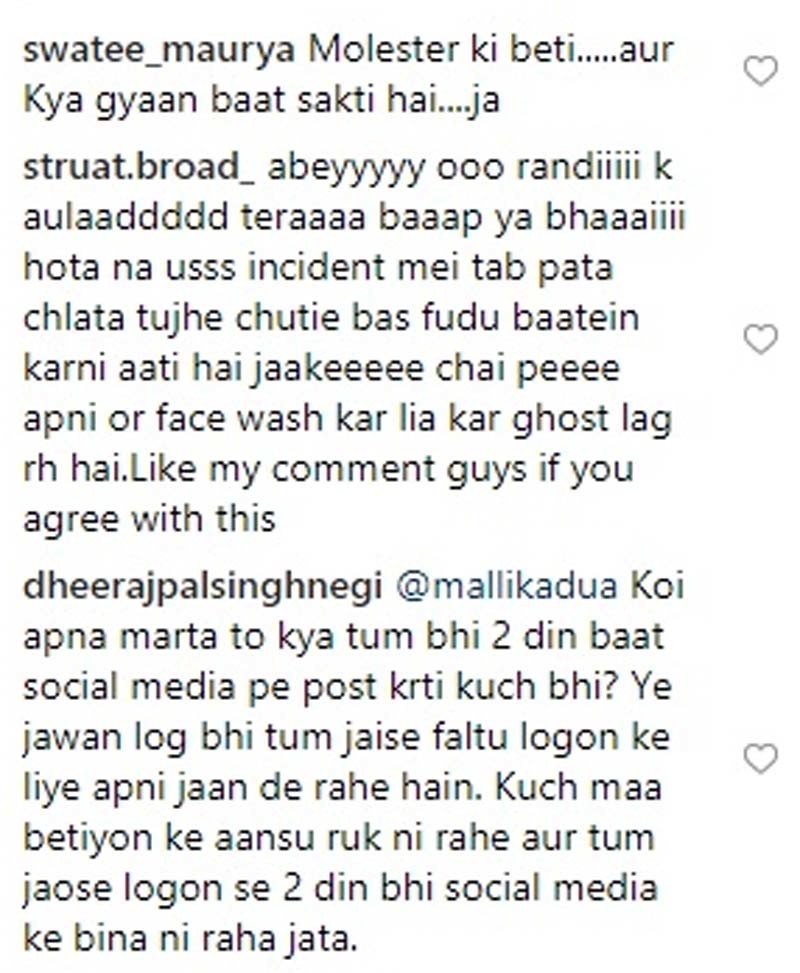 A user wrote, "You always supported feminism and behaved otherwise when your father was blamed in the #metoomovement. I can bet you'd take a complete 180° and the video would be different if the martrys were ur brother or father. Honey, have a seat. It's just a matter of situation :) sometimes it favours, sometimes it doesn't,but one should have some empathy! *ZipIt*"
While another one said, "Madam Mallika dua , people who does bcoz of hunger and other issues do not sacrifice their lives for us, please do not compare death of those people and martyrs."
"Be an indian, worth fighting for....it's very easy saying all this sitting in your comfortable house....yes there are ample of reasons people die and every life is precious, but the most precious is of soldier, as they are serving selflessly....they could have opted any other career options and lived thier lives peacefully just like you people, but no instead they choose to serve thier nation, to protect you, leaving thier social and family life behind and let me tell you they don't earn fortunes while doing so, so pls keep your policing to yourself too, least you can do is support them....you are able to say all this because you have not been in thier shoes or thier family's.....you just made it sound very normal that soldiers toh marte rehte hai Roz hi....like seriously?? I mean nobody should join army if they have to serve citizens like you, and the list includes politicians too....being from an army family I know what it means....so no I am not policing, you can do whatever you want to do but kisi ke kharab time Mei unka support toh bann sakte hai, especially the people serving you selflessly @mallikadua," an angered netizen vented out.
"I was your big fan up till now but after watching this nonsense full of shit video by you sweetie u gotta have a life!! Cant believe how insensitive and illogical one can can be. Pity u babe.. u r a girl full of shit have a life!!! Unfollowing u right away @mallikadua" said another user.
"I actually saw the video twice to actually believe it. And I swear I'm not kidding. She's definitely under the influence of some serious substance. It is just sad." Posted another netizen. Well, we too, expected better than this from Ms Dua.


Image Source: Silverscreen