Rakhi Sawant Is Moving To The UK And Wants To Give Her One Last Hit, Has A Special Video Requests For Her Fans
Rakhi Sawant knows how to be in news. She recently released her new song Chappan Churi. To make it a hit, she shared a video on Instagram urging fans to share her song and get it trending on number 1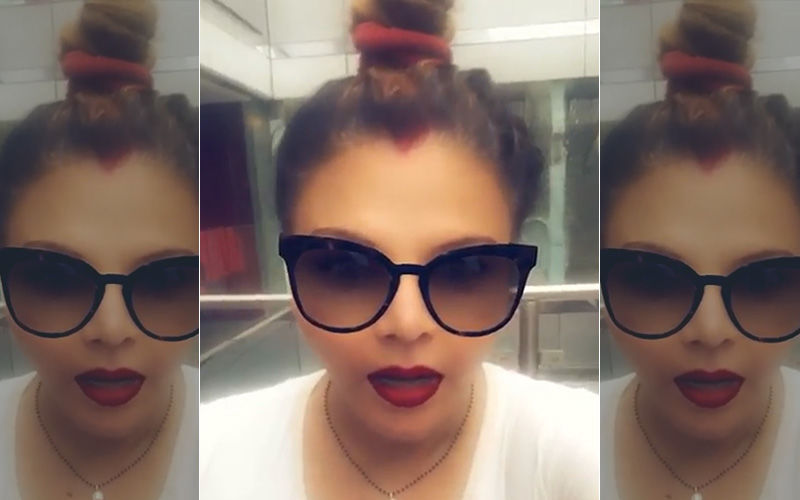 Rakhi Sawant loves to be in news and surprisingly she finds a way to make it to the headlines. After her sudden marriage to a UK based businessman, she released her a new song Chappan Churi. The song that has Rakhi dance to suggestive lyrics is trending on number six, but Rakhi wants it to reach on number 1. For this, she took to Instagram and shared a video urging her fans to make it a hit. In the video, she says that she wants Chappan Churi to be her last hit before she heads to the UK to her husband.
Rakhi, who can be seen using a filter on Instagram, says that she is moving to the UK to stay with her husband. She has sindoor in the video and can also be seen sporting a mangalsutra. In the video, she says that her fans should boost the song and make it a hit as a gift to her before she goes to the UK forever.
FYI, no one has ever seen Rakhi's husband nor heard about him ever!
Rakhi was last in the news because of the see-through dress that she sported at an event. She was dancing to her song and people could see her lingerie. Later, Rakhi broke down in an interview and stated that she wasn't aware that people could see her assets through her dress. In the same video, she said that 'her personal man doesn't understand her' and that she is facing a lot of issues because of the video. Quite a drama that was!
Image Source: Instagram/rakhisawant2511