Ranbir, Shahid Kapoor, KJo & Kartik Aaryan: Here's What the Boys Are Upto In Delhi...
Shahid Kapoor, Ranbir Kapoor, Karan Johar, Kartik Aaryan and Dia Mirza are in Delhi for the press conference of IIFA 2018. The gala event has been talked about a lot in the past few days. We bring you pics and videos from inside....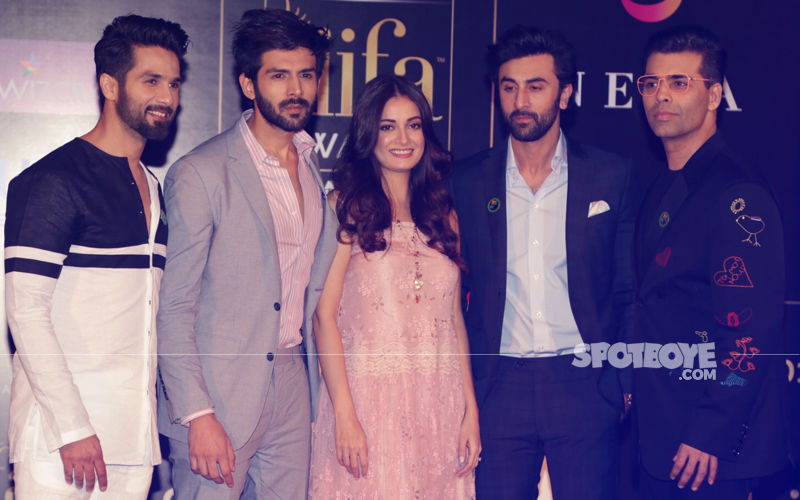 IIFA is back! Like every year this year as well, a foreign location has been chosen to host the award function. IIFA 2018 will take place at Thailand.

A press conference was held in the capital to announce the upcoming awards show and it was attended by the who's who of Bollywood.

Shahid Kapoor, Ranbir Kapoor, Karan Johar, Kartik Aaryan and Dia Mirza graced the occasion. Here are a few pics: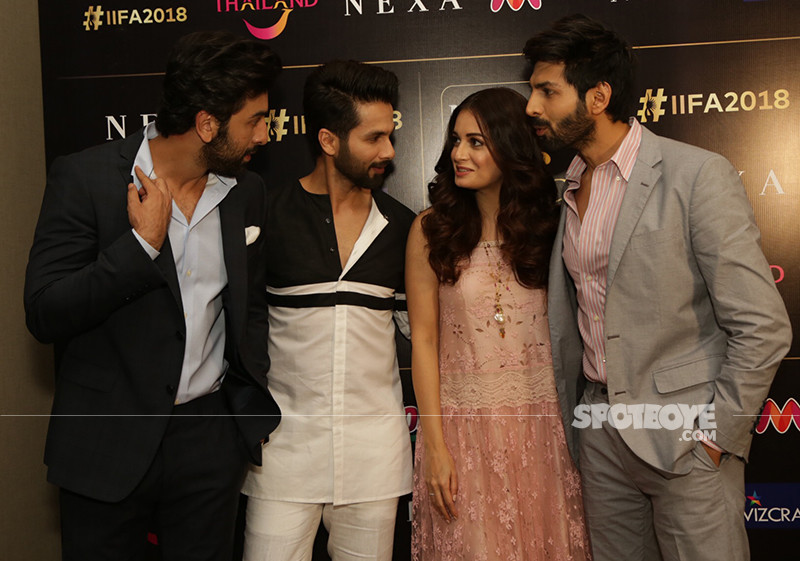 Ranbir Kapoor, Shahid Kapoor And Kartik Aaryan Having Chat With Dia Mirza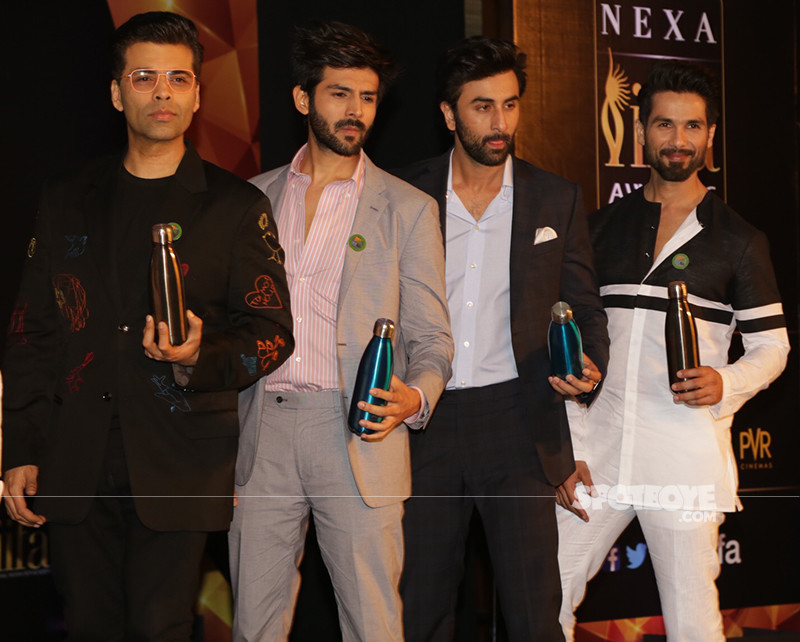 Karan Johar, Kartik Aryan, Ranbir Kapoor And Shahid Kapoor Posing At IIFA Photo Shoot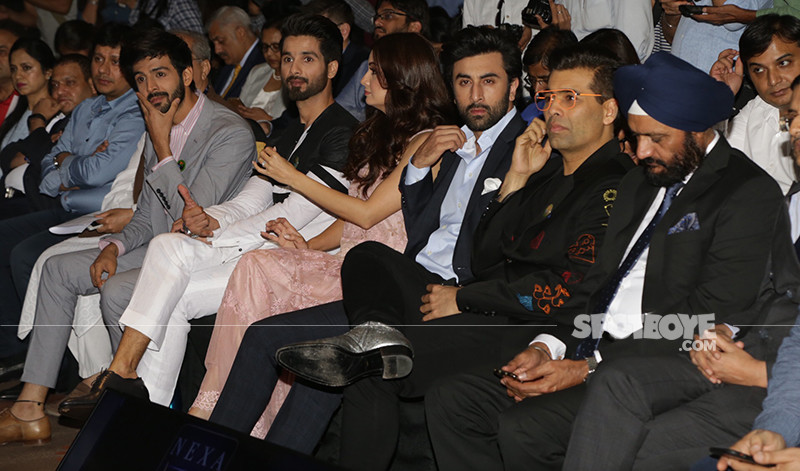 Kartik Aryan, Shahid Kapoor, Diya Mirza, Ranbir Kapoor And Karan Johar Attending IIFA Press Conference

The B-Townies made a big splash as they entered.

Shahid, Ranbir and KJo took the morning flight to go to Delhi. Shahid was seen fan-girling over Ranbir in one of his insta storie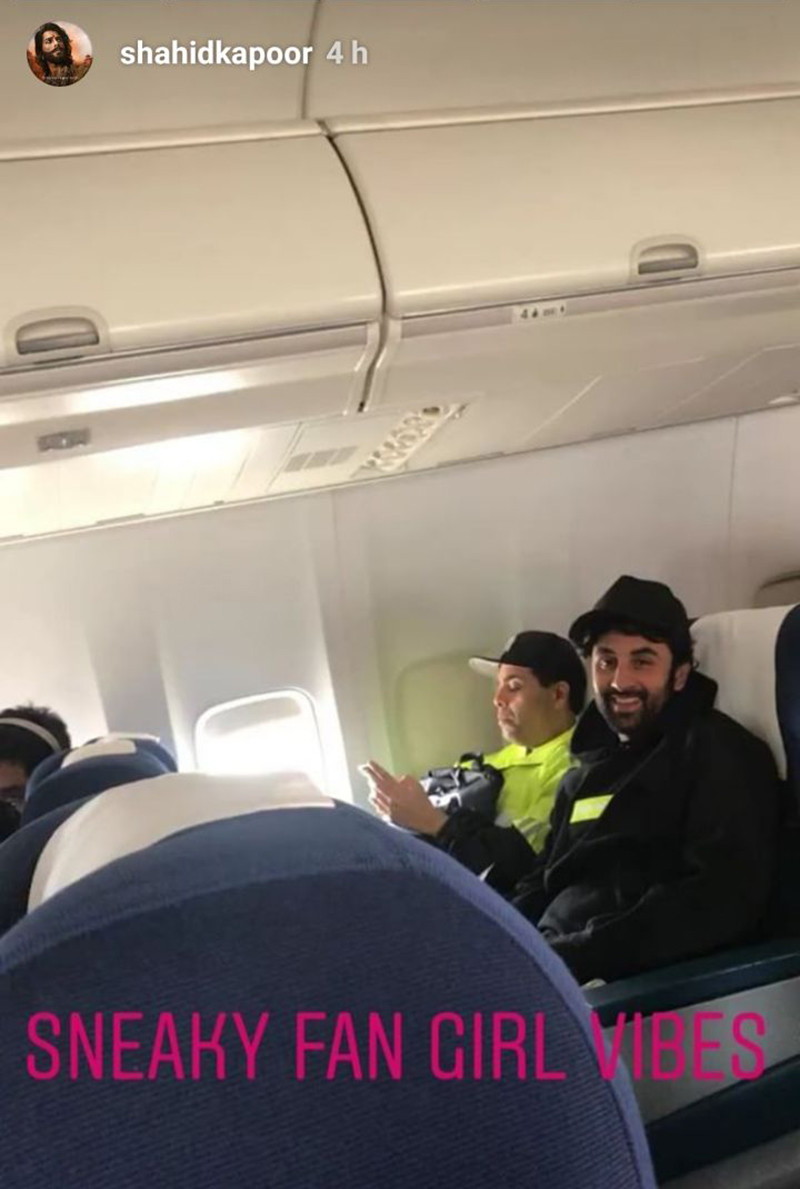 IIFA had once been held at Thailand 10 years back, and it was one of the most viewed award functions of all times. Now that they are back to the south-eastern destination, IIFA would be looking at recreating the same magic again.

The dates finalised for IIFA this year are June 22, 23, 24. Stay hooked onto SpotboyE.com as we keep you abreast of the latest happenings in the world of Bollywood and Telly.
Image Source: aphimages/instagram/shahidkapoor