A while ago an entertainment portal reported that Ranveer Singh was injured during his recent trip to Switzerland and had to undergo a small procedure on his face.

The reason they said, were his daredevil stunts during his Switzerland trip. The report even claimed that the operation was done on his forehead. The news spread like wild fire among other websites and news portals began picking it up. Soon enough we too started getting calls from concerned fans about Ranveer's well being.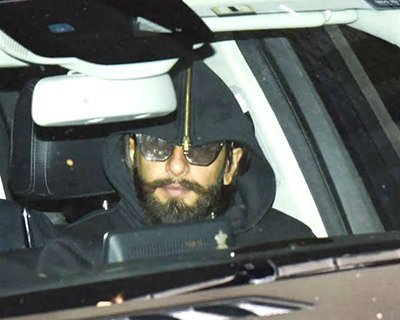 Image Source: 123pics

So after a bit of digging around, we contacted someone close to Ranveer, who told us the real story and it is far from what has been reported.

Here's what happened: Ranveer had an ongoing issue with his wisdom tooth for the longest time. So after putting it on hold for long, he finally got it removed. However the pain still persisted, and finally he had to visit the doctors again because he was to begin shooting for the next schedule of Padmavati. This whole incident happened on Saturday evening when Ranveer spent three hours inside his doctor's clinic.

The same evening Ranveer was spotted at the Santacruz airport, all hale and hearty, which was proof enough of the fact that he had not undergone a serious surgery.

On the work front, we hope that this doesn't cause a delay in the shooting of Padmavati. The movie has already lost time because of the numerous attacks on its sets.

Thumbnail Image Source: latestphotoshoots