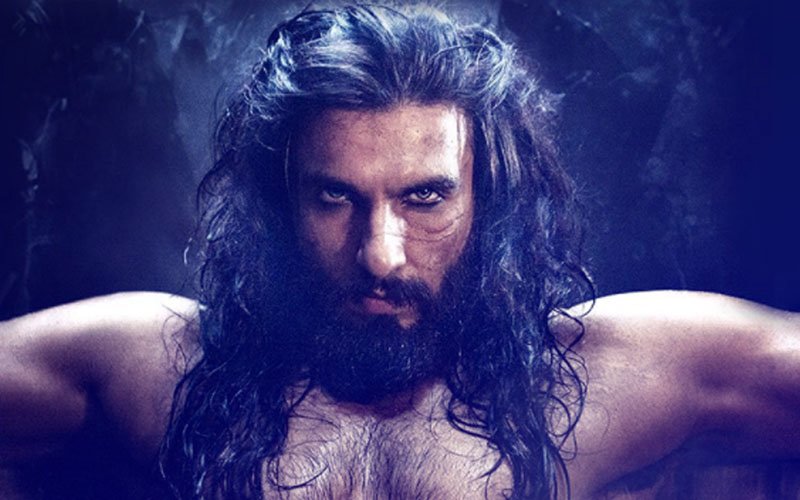 Your browser does not support the video tag.
Twitter has increased its character count for posts; cyber bullies and trolls are having a field day. Longer tweets mean easier, nastier and meaner pot-shots. Ranveer Singh is their latest target. Reason? A few hours ago, Ranveer posted a snap on social media, captioning it, "Losing my religion."


However, the caption did not go down well with the netizens and they flooded the actor's account with nasty comments.

Check out a few here:

These netizien has a piece of advice for Ranveer.
According to this user, Ranveer Singh is ashamed of his religion.

Another nasty comment by this netizen.

This user has a question for Ranveer.

This netizen thinks that Ranveer has sold his soul for money.

According to some, Ranveer put out this post for publicity.

"We know bro, par movie promotion k liye tweetyan hai ye, isliye le rah hai (sic)," read a tweet.
An Internet user wrote, "are you doing it deliberately to get more controversies for the film (sic)."
"Promotion ke liye kya kya kroge aur (sic).." read a tweet.
This user thinks that Ranveer never had a religion.

"Koi baat nahi ... Aisa hota hai... Jab itne sanskaar character (Khilji) me 2 saal tak ghuse rahoge toh religion kya insaniyat bhi loose karte jaoge. Koi nahi ghar wapsi hamesha ho sakti hai... Psychiatrist ne kya bola BTW," read another tweet.

This Internet user feels Ranveer has no manners because he appeared on AIB.

This user is all out at Ranveer and talks about Indian culture.

"Guyz chill. he means transformation from Khijli to Ranveer. he is losing Islam and doing ghar vapsi to Hinduism.. be positive lovely people. (sic)," writes this user.

Here's a note to all the trolls. Ranveer Singh has actually quoted a famous song by R.E.M that released in 1991.
Image Source:instagram/ranveersinghfans_club