If you are a fan of Rishi Kapoor's bindaas Twitter persona and loved his autobiography Khullam Khulla: Rishi Kapoor Uncensored, tomorrow will bring a special treat for you.

The star will kick-start the Khullam Khulla Show, a series of performances which will see Chintuji enacting his autobiography in an impromptu, interactive format, on Thursday.

In an exclusive chat with SpotboyE.com, the star spilled the details."The Khullam Khulla Show, is predominantly based on the book but there will be lots of stuff in the show which was not in the book because a lot of things are best said in first person," said the actor who is enjoying a splendid second innings in Bollywood.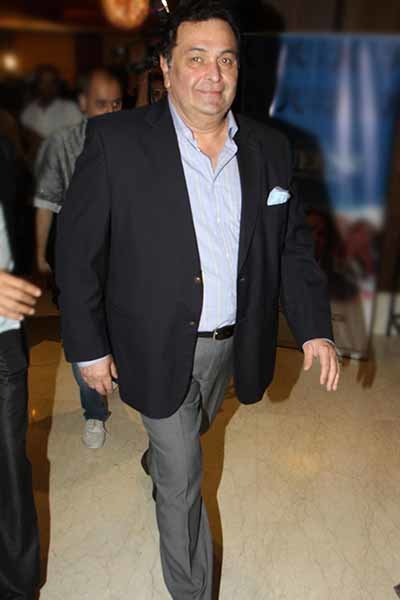 Image Source: baskino

"This has been pushed by my friends, Jairam and Pradeep Guha, who are part of the Fountainhead Group. A lot of other people are in there and we are taking it forward. All of us thought about it and devised it. You have heard of a lot about actors enacting a play on stage but I think this is the first time that an actor is enacting his own autobiography on stage. I am speaking in first person to an audience about the journey of my life, the anecdotes, parts of my life which are probably better understood if I speak in person," revealed the star.

The format of the performance will be akin to interactive theatre, except Rishi will be regaling the audiences with anecdotes from his own life.
"It is basically me interacting with the audience. I have a mediator with me. The best thing is, there is no storyline, there is no script, it is impromptu, spur of the moment, depending on what I remember and what I say to the audience. I have told Neetu, don't get into a fight with me the day I am doing a show because otherwise I will screw up the show. I will know very shortly, how it goes," said the star.

We are sure that Rishi Kapoor will bring his beloved joi de vivre to the Khullam Khulla Show and we can't wait to see him in action.
Thumbnail Image Source: vk & indiaforums