Salim Khan Agrees With Salman Khan's 'Jo Dar Gaya, Woh Bach Gaya' Remark Amidst Coronavirus Lockdown; Duo In Touch Via Video Calls
Salim Khan totally agrees with Salman Khan's thoughts on social distancing during the Coronavirus lockdown. Salman had recently shared that this is not the time to be brave and step out of the house thinking 'Jo Dar Gaya, So Mar Gaya'.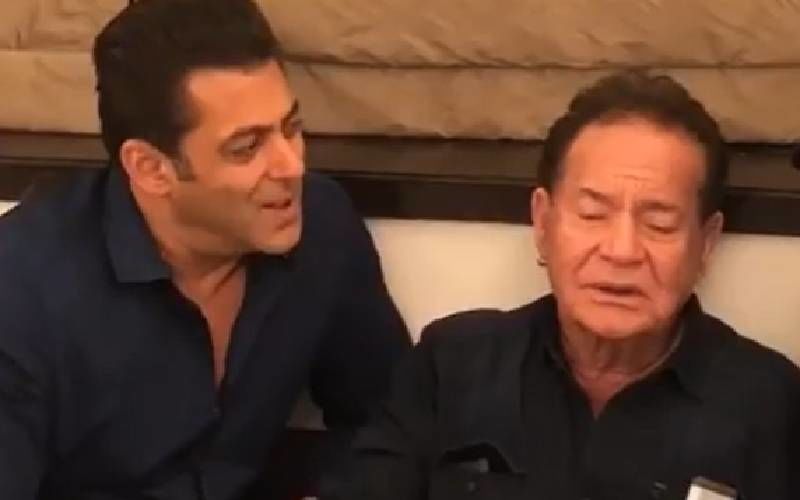 Salman Khan and his nephew Nirvaan (Sohail Khan's son) had recently posted a video on social media sharing about the importance of social distancing in times of Coronavirus outbreak. Salman urged his fans to stay home and not step out just to show off their bravery. Salman made a reference to dialogue 'Jo Dar Gaya, So Mara Gaya' and said that this is the time to be actually scared and be safe! Agreeing with his comments, father Salim Khan has now stated that it's no time for false bravado.
To Mumbai Mirror, Salim Khan said, "Salman and Nirvaan can't come here, so they are in Panvel. When they can come, they will. There also, they are at home and we are in constant touch over video calls." He further added, "This is not the time for false bravado. There is a disease, and people are dying since a vaccine is not available yet. What is dearest to you is your life, and that of your family and close ones. If something happens to one person, the whole family is impacted."
In the interview, Salim Khan also mentioned the provisions Salman Khan and his family has made to help the needy during the lockdown period. He shared, "We've made provisions for those who work for us, including drivers and house help, besides giving them masks and sanitisers. There are many people who are struggling and we are doing our bit to help them, like getting food packets delivered to them."
Image Source: Instagram/beingsalmankhan