Salman Khan Applies For Gun License For Self-Protection Post DEATH THREATS; Visits Mumbai Police Headquarters-REPORT
Salman Khan was spotted at the police HQ located opposite Crawford Market, Mumbai and he met commissioner Vivek Phansalkar and Joint Commissioner of Police Vishwas Nangre Patil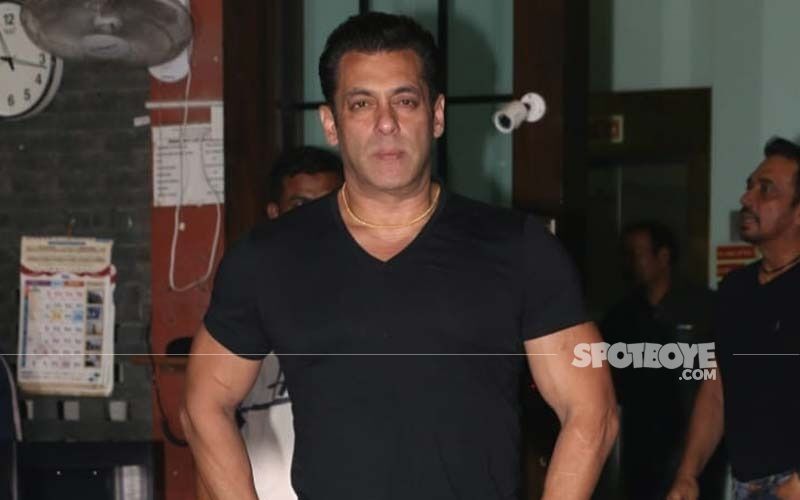 Bollywood superstar Salman Khan visited the Mumbai Police headquarters on Friday around 4pm. The actor was spotted at the police HQ located opposite Crawford Market, Mumbai and he met commissioner Vivek Phansalkar and Joint Commissioner of Police (Law and Order) Vishwas Nangre Patil, as reported by TOI.

The 56-year-old superstar's weapons application comes as a landmark development following the death threats received by the superstar and his father Salim Khan, in a letter, which seemingly caused chaos and the Mumbai police have tightened the actor's security and his team limited his public appearances.
Well, this ultimately means Salman Khan is already seeking extra protection and security for himself and his father.
Salman Khan threat letter case | As per info from Maharashtra Home Dept, the reason for the Bishnoi gang to threaten actor Salman Khan & his father Salim Khan was to create an atmosphere to show their power. The gang was preparing to extort money from big businessmen & actors.

— ANI (@ANI) June 14, 2022
An ANI report also shared an update on Salman's visit to the Mumbai Police Commissioner's office in a tweet and said, "Actor Salman Khan applied for a weapon license for self-protection at the Mumbai CP office after he recently received a threat letter: Mumbai Police."
Immediately after the letter, the 'Bajrangi Bhaijaan' actor's security had been enhanced.
Image Source: Instagram