Salman Khan: I Will Not Interfere With Tubelight's Ticket Pricing; Learnt A Lesson During Jai Ho
Salman Khan's big release Tubelight is set to hit theatres in a few days. But unlike Jai Ho, Salman has made it clear that he will not slash prices for the film this time and it will have the usual price like other Bollywood films...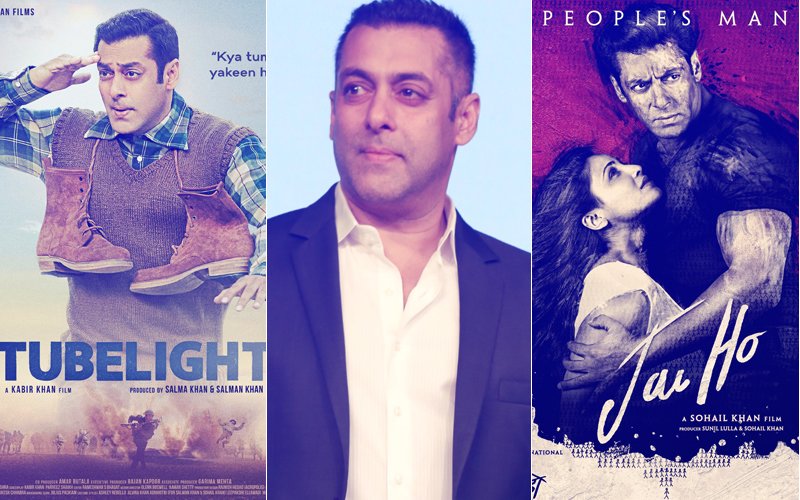 Come Eid, and
Salman Khan's
fans will throng to their nearest theatre to catch a glimpse of their
superstar in Kabir Khan's Tubelight
.
Promotions are in full swing and marketing strategies are being discussed. Salman, of course, is an integral part of it but there is something which Khan has sworn not to interfere with. And that is the ticket pricing of Tubelight.
Unlike his past films like Jai Ho the actor had exercised the idea of cutting down the ticket rates so that the Indian audience could enjoy the film. Sadly, the noble idea didn't turn out to be fruitful for the actor. As a result, it misfired and performed poorly at the box-office.
Reportedly, Salman Khan recently spoke about it and elaborated, "In the case of Jai Ho we had cut down the prices, our prices were RS.250 than the usual RS 600-900. We ourselves had forgotten that we have reduced the prices of our films and we were wondering why the response was low at the box office collection. When people started calling it a flop and disaster is when we realised we had actually reduced the ticket prices of our films for the fan to watch."
Furthermore, trying to avoid the same mistake and in an attempt to make no loss with Tubelight, he has decided to not increase or decrease the ticket rates. "I have realised that during Jai Ho that under any circumstances, I shouldn't interfere with the pricing. I leave it to the right people and don't tell them anything now. So for Tubelight, it will be the usual prices that we have for all other Bollywood films." said the superstar.
While discussing about the price range of the tickets, Salman indirectly took a dig at his contemporary actors who increase the ticket prices for their films, "If one wants to create the record at box-office, then do that by reducing the ticket prices, why increase it and make money?"
Tubelight is slated to release on June 23.
Thumbnail Image Source: twitter/sohailkhanteam & APH Images