Kareena Kapoor had walked out of Sanjay Leela Bhansali's Ram Leela. While rumour then had it that she had been ousted because of her approaching marriage and subsequent clash of dates between her wedding and the film schedule, the actress made it loud and clear that she had serious date and monetary issues. "I am extremely ambitious and very career-oriented and my personal life has never come in the way of of my career. My not doing this film has nothing to do with my wedding," she had told a section of the media.
Well, SpotboyE.com has it that Bhansali lost another actor perhaps due to the same reason. A source tells us, "Salman had given 125 days to Bhansali for Inshallah. All this while, he was tellling him that all he wants is that Inshallah should release on Eid 2020 without fail."
We are not sure if Bhansali had committed to salman that Eid 2020 it will be come what may, but what our source further reveals is that, "Recently, Bhansali told Salman that they have 8 months to make Inshallah ready in all respects and that just might not be possible."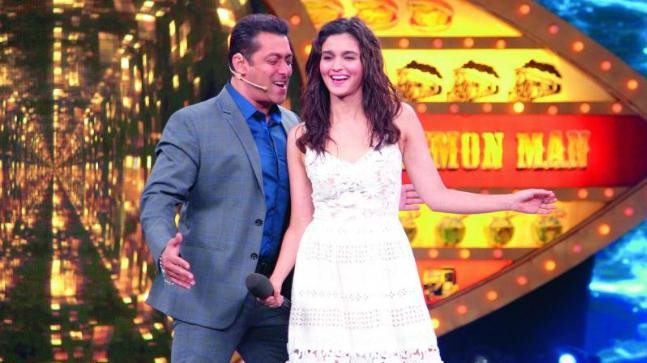 "This upset Salman, who even told him that the reason of his stance is not just because that he wants Inshallah to release on Eid, but also because he has many other committments which would not allow him to stretch the Inshallah schedule beyond 175 days," the source added.
Think of it, Bhansali may not be wrong in not being one who would sacrifice his creative and artistic freedom to work within a time frame. On the other hand, Salman too might not be wrong in saying that he cannot ditch his other committments as that would make his 2020 and 2021 diary go haywire.
Zahid who was managing Kareena's work then had quoted, "We had fixed a lumpsum amount for a 100-day shoot and had clarified that if the director took more time than that, we would be compensated, on a per-day basis. Mr Bhansali was okay with it initially but later he asked for more days and didn't want to pay us extra for those days. We thought it's better to do three films in 150 days than just get stuck with one."
Was there a financial dispute between Salman and Bhansali, we asked? Answered the source, "Nope, that was all settled before Inshallah was announced. Paise pe koi jhagda nahin hua hai. There was no discussion of extra money for extra days."
Meanwhile, Salman has announced that he will be on the big screens in Eid 2020 with a film other than Inshallah. An official announcement regarding its details are awaited.
All said and done, Salman and Bhansali turned out to be twains on Inshallah, which stands shelved.


Image Source:- Businessbreakingnews/desktopbackground/tumblr/samacharnamainstagram/sanjayleelaofficial