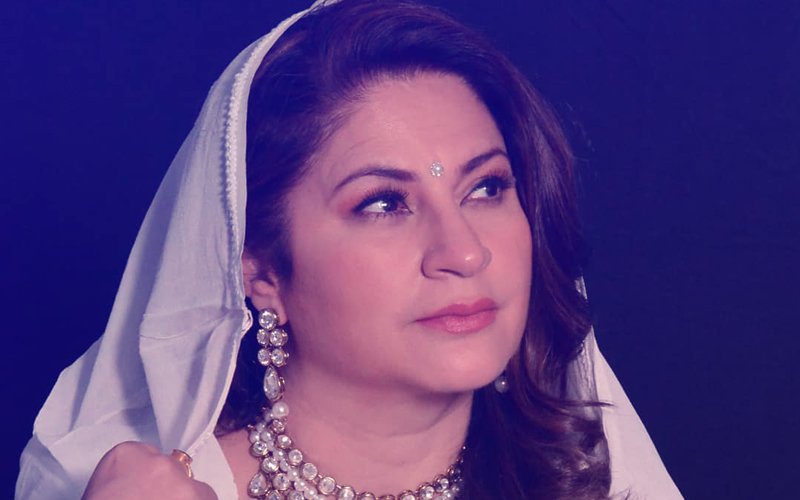 Salman Khan's Hum Saath Saath Hain co-star Kunickaa Sadanand has filed a case against Bishnoi community after receiving death threats and obscene messages from them.
Since 1998 Bishnoi community has been pursuing Hum Saath Saath Hain actors, Salman Khan, Saif Ali Khan, Tabu, Sonali Bendre and Neelam Kothari for Blackbuck case. On April 5, Salman was sentenced 5-year jail term. However, he was released on bail on April 7.
Talking to Bombay Times about how it all began, Kunickaa said, "During television debates on the black buck poaching case, I was advocating that instead of punishing Salman, the Bishnoi community should use him as an example and not oppose the bail. Ideally, he should be made to do some work for the community, like breeding black bucks, adopting a jungle, etc. On one such panel discussion last week, I said that even Bishnois are hunters. I wanted to add that just like there are non-vegetarians in vegetarian communities, likewise... but I was interrupted by the anchor."
The actress alleges that, soon after she was bombarded with phone calls. "A person called Santosh Bishnoi called me and wanted me to apologise for what I had said on television and I agreed, as I had no proof about Bishnois being non-vegetarian; I had only heard about it from a man in Kota. However, the phone calls did not stop, there were messages on Facebook, too. They threatened to file a case against me. By then, I'd had enough and I posted a video online, apologising for my statement. I also talked about the harassment," she said.
However, trouble only increased as Kunickaa was inundated with more calls. The actress has had enough and put up another post to reveal that she had kept a record of all messages and calls. She finally filed a police complaint. "I filed a case under Section 507 against the Bishnoi community. I handed over all the details, including the numbers from which I received the calls, and screenshots of the lewd messages. They have leaked my address and phone numbers on social media and violated my privacy. I have got police protection, now it is up to them to take action."
An official from Mumbai's Oshiwara Police Station says, "She has filed a complaint under Section 506/507 after receiving threats. Investigations are on and we are looking into the matter. Till then, we have given her police protection."
Meanwhile, the Bishnoi community posted snapshots of the complaint they have filed against Kunickaa, but the actress says she has not been officially informed about it.
Images Source: instagram/iam_kunickaasadanand