Salman Khan Spends Sleepless Night At Jail Due To High BP
Salman Khan who has been convicted in 1998 Blackbuck case was sent to Jodhpur central jail, yesterday. The actor couldn't sleep the entire night as he complained of high BP and was given glucose biscuits in the morning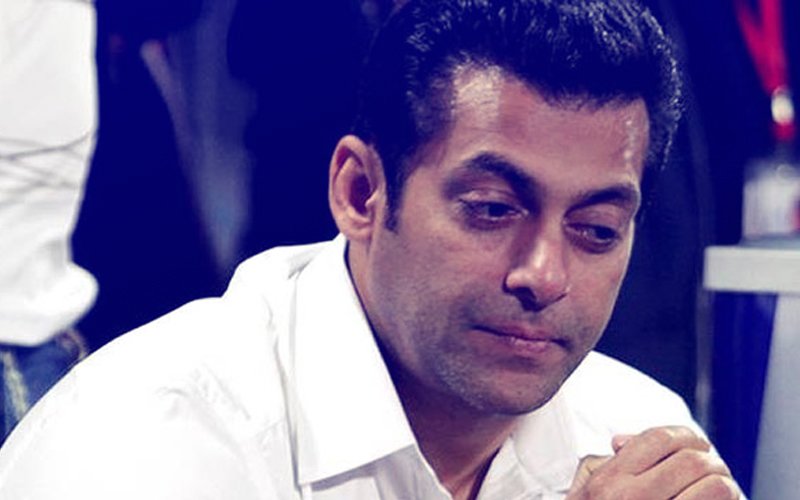 Salman Khan who has been convicted in 1998 Blackbuck case in Jodhpur, spent a tough night like at Central Jail.
His first night as Qaidi No. 106, was not an easy one as he complained of high BP. He was given tea and four glucose biscuits at 6:30 in the morning. Sources say that the actor requested for milk for which he paid Rs 400/-.
He even met his lawyer in the morning.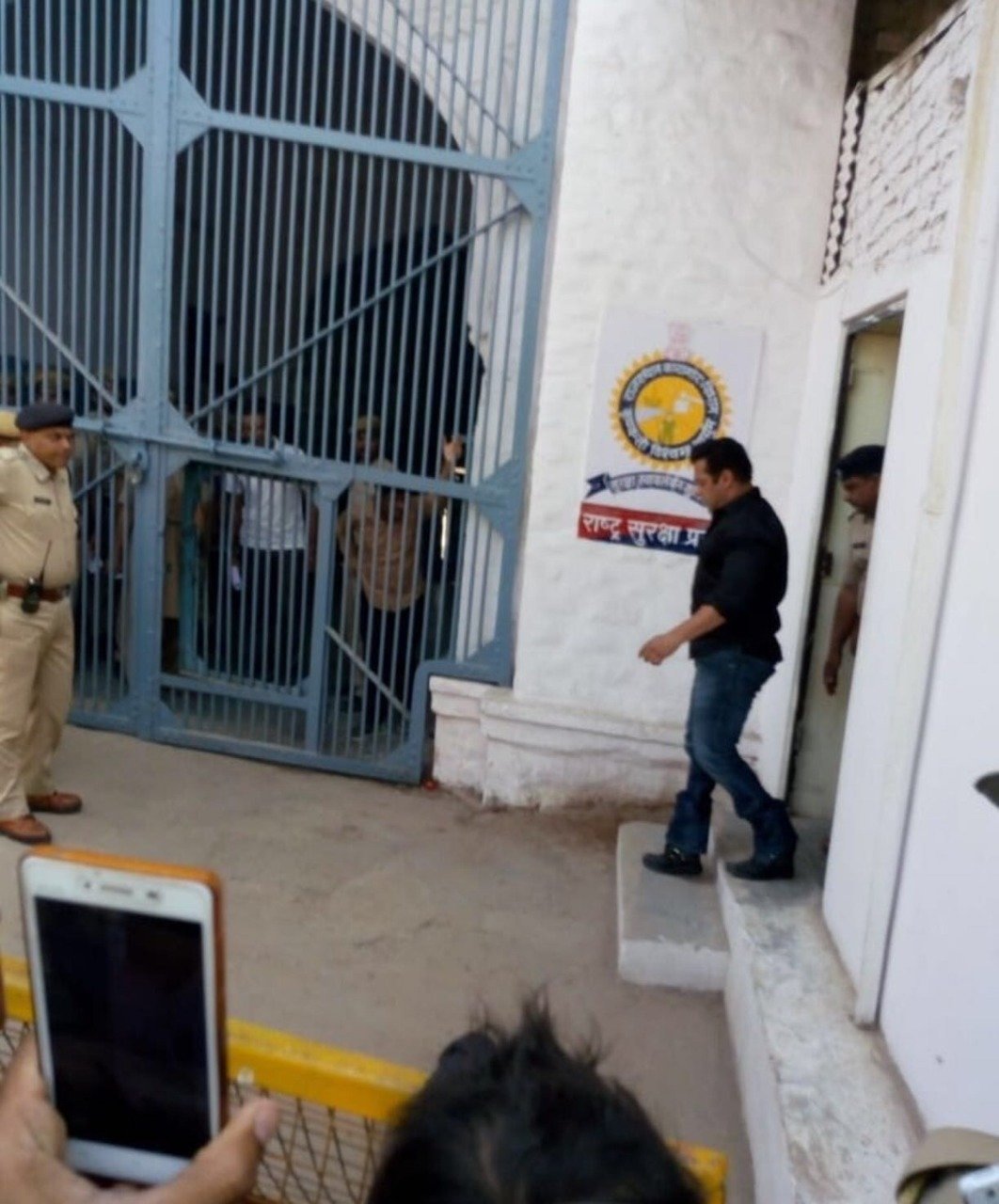 Yesterday, we told you about, Salman's lawyer who issued a public statement, and endorsed that verdict had come as a surprise. He said that although the judgement of the court came as a surprise, they respected the decision of the honourable court

We even brought to you, Salman's dinner and breakfast details in jail. The actor is being housed in the same ward as Asaram Bapu.
No special treatment will be meted out to the actor.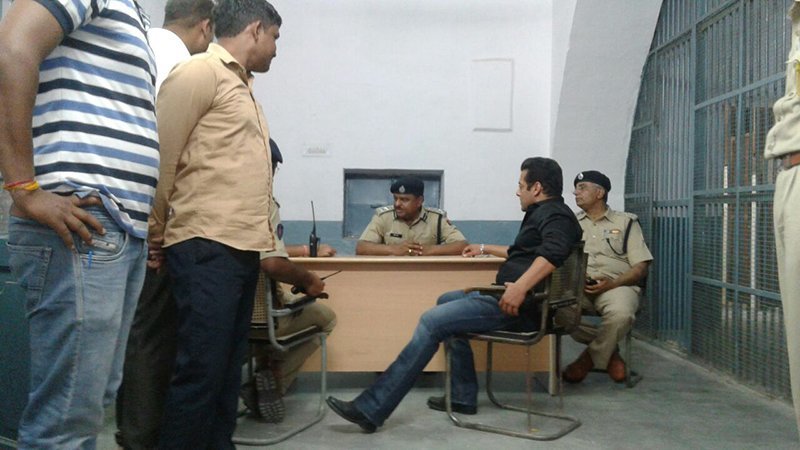 Salman Khan At Jodhpur Police Station


Salman Khan, Saif Ali Khan, Tabu, Sonali Bendre and Neelam Kothari returned from Jodhpur, last evening, after being acquitted from the 1998 Blackbuck Poaching Case.
It is said that Salman and some of his co-stars from Hum Saath Saath Hain (1999) allegedly went on a hunt and killed an endangered species of blackbuck. This happened when the crew was shooting for a segment of the film in Jodhpur. There were mass protests by the Bishnoi community of the area, and finally a case was lodged against the actors.