Sanjay Dutt's recent statements have left us flummoxed. His attempts at being candid have bordered on rudeness, especially when he questioned Ranbir Kapoor's ability to play him in his biopic helmed by Rajkumar Hirani.And that's when Sanjay revealed that he has been ignoring Ranbir (Ouch! Has Sanjay Dutt Hurt Ranbir Kapoor?, Dec 17).

When asked about his response to Ranbir stepping into his shoes for the big screen, Sanjay reportedly replied: "My life might be interesting, that's why a director like Hirani liked it. Ranbir is playing me, but his condition is quite bad. He calls me every day. He wants to spend days and weeks with me, but I can't spend more than half an hour with anybody. I have been trying to avoid him, it is a difficult role for him to play."

After that snide comment, Sanjay is back to bashing his Bollywood colleagues in front of the media again. This time, he has targetted his former buddy, Salman Khan.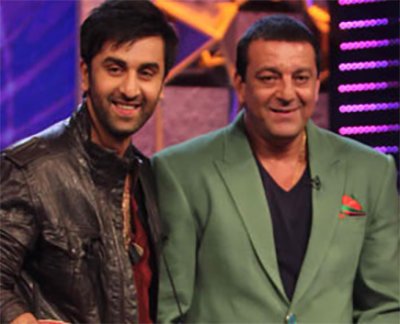 Image Source: xcitefun

The incident in question happened when Sanjay was at an event in Delhi, playing a word association game onstage.

When asked to pick a word to describe Salman (Rapid Fire Round), he replied with a smile, "Arrogant".

For those who've come in late, Salman and Sanjay were thick for more than two decades before they famously fell out. They met and bonded on the sets of the 1991 hit Saajan and remained the best of friends until a misunderstanding over their manager Reshma Shetty snowballed into a major misunderstanding (Salman & Sanjay had a major face-off in Madrid!, Aug 8).

Turns out, when Sanjay was out on parole in December 2014, he was advised by Sallu to hire Reshma Shetty (who is Salman's manager). Sanjay took Salman's word and Reshma was brought on board. However, even after many months of waiting, the actor did not land a single project. Finally, when Sanjay fired Reshma, buzz was that it rubbed Salman the wrong way and thus began the end of a long friendship.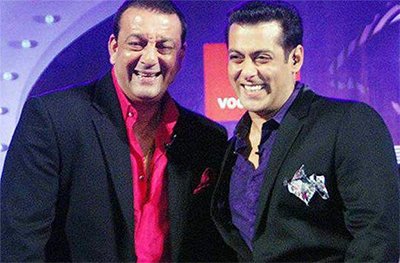 Image Source: vk

It is a known fact that Salman had even helped Sanjay land the gig as co-host of Bigg Boss 5--- and now Sanjay has taken a potshot at him in public.

We wonder if this part will be edited or retained when the show is telecast on national television.

That was not all, when he was asked at the same event to pick between 'autobiography' and 'biopic', Sanjay promptly answered: "Autobiography". Is Sanjay having second thoughts about permitting Hirani to put his life on celluloid?

With this, we have to ask: Why has Sanjay turned bitter?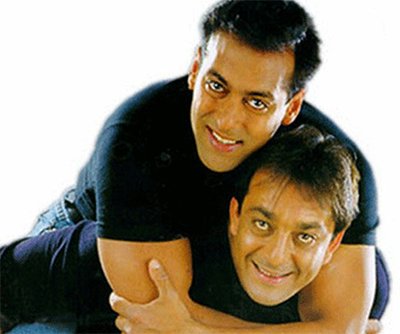 Image Source: simple


Thumbnail Image Source: Manav Manglani