Sapna Pabbi Forced To Wear An Underwired Bikini Which Gives Her Chest Pain; Producer Dismisses Her Off, Saying, 'It's Just A Bra'
After Tanushree Dutta, here is the British actress-model Sapna Pabbi! A #MeToo campaign seems to be in the offing. But will the bigger names speak up? Or will this controversy too die down as most in our country do without any concrete outcome?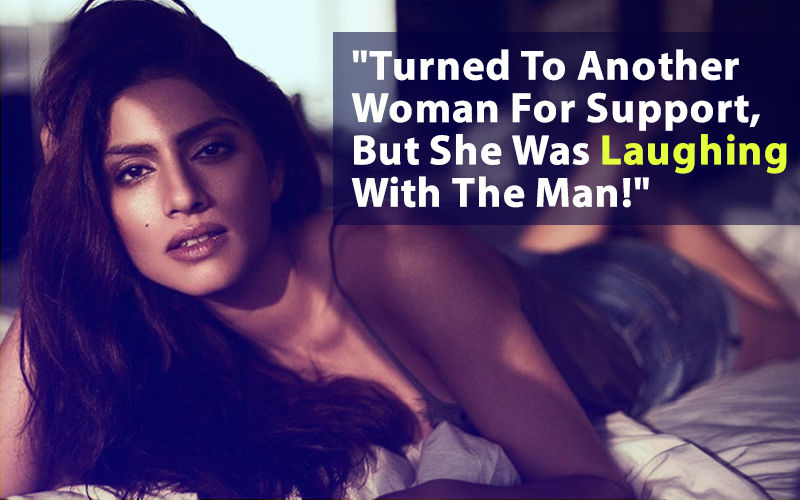 Sapna Pabbi, Meera of Karan Dara's Khamoshiyan and Kiran Jai Singh Rathod of Anil Kapoor's 24, has sent new shock-waves on the Internet. Sapna has spelt out her trauma which she experienced on the set of a film, in an Instagram post titled 'I believe in 'Tanushree Dutta'. Sapna's post is bold as it castigates not just the women who care a damn about the women they work with, but also calls out the women on why they suffer in silence. Sapna, however, does not reveal the name of the producer and director who were responsible for this torrid memory, which obviously still haunts her. But who knows, it might be a matter of time before she lets the cat out of the bag.

The director in question apparently forced Sapna to wear an underwired bikini which she was terribly uncomfortable in, so much so that she started getting chest pain. Worse still, her female stylist with the male director and producer had allegedly been labelling her as a 'difficult' and 'demanding' artiste. Not over yet, guys! Sapna also says that when she complained to him about the chest pain she was experiencing due to wearing the bikini, he paid no heed- and the project's producer went on to tell her the next day, "It's just a bra"!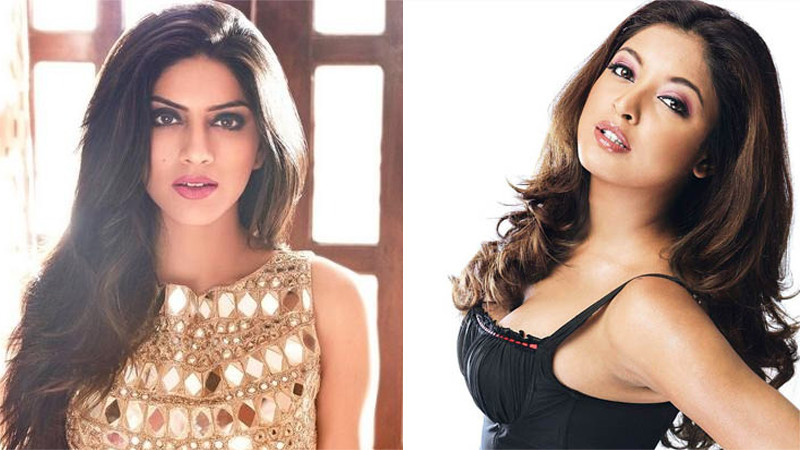 Sapna Pabbi And Tanushree Dutta

31-year old Sapna Pabbi begins her post by writing a million-dollar statement, "As an actress I often experience what Tanushree has experienced on almost a daily basis," and adds, "I've witnessed women from several professional industries (I've worked in a few) bully other women in order to secure their own position and accelerate their image in the eyes of their male peers."

Read Sapna Pabbi's FULL POST here: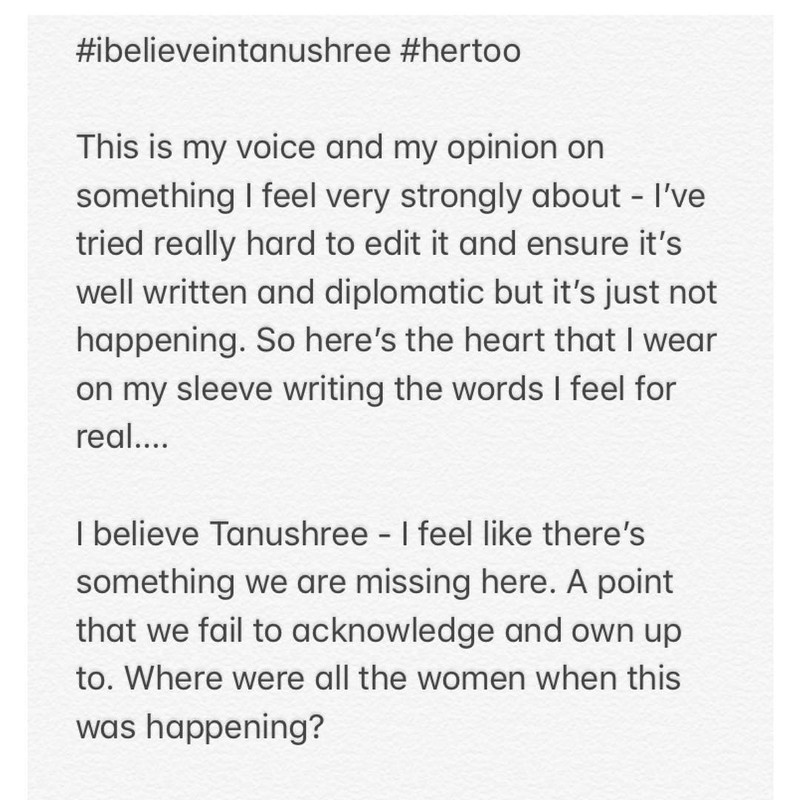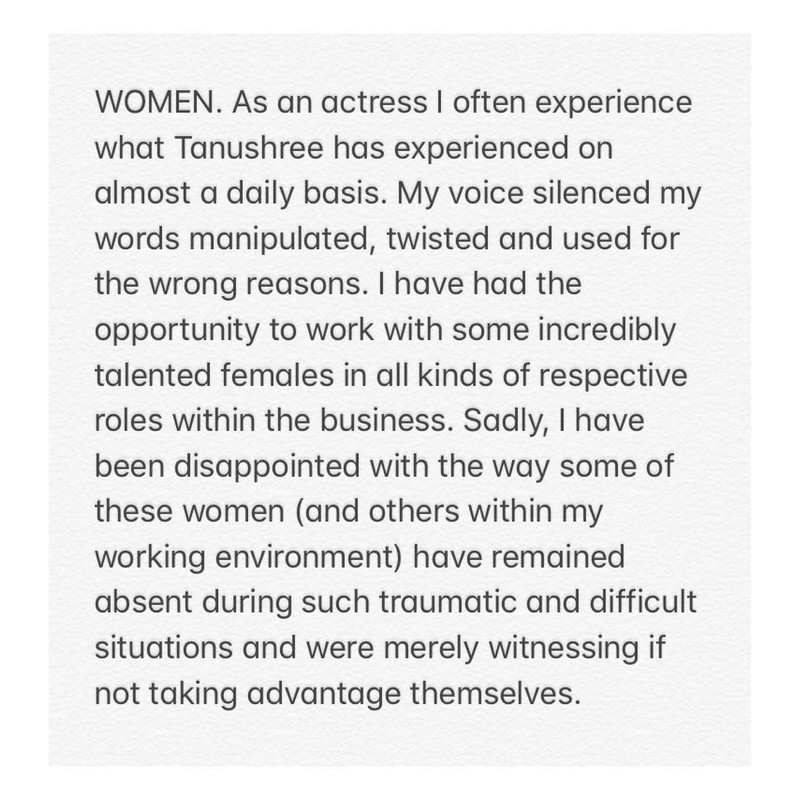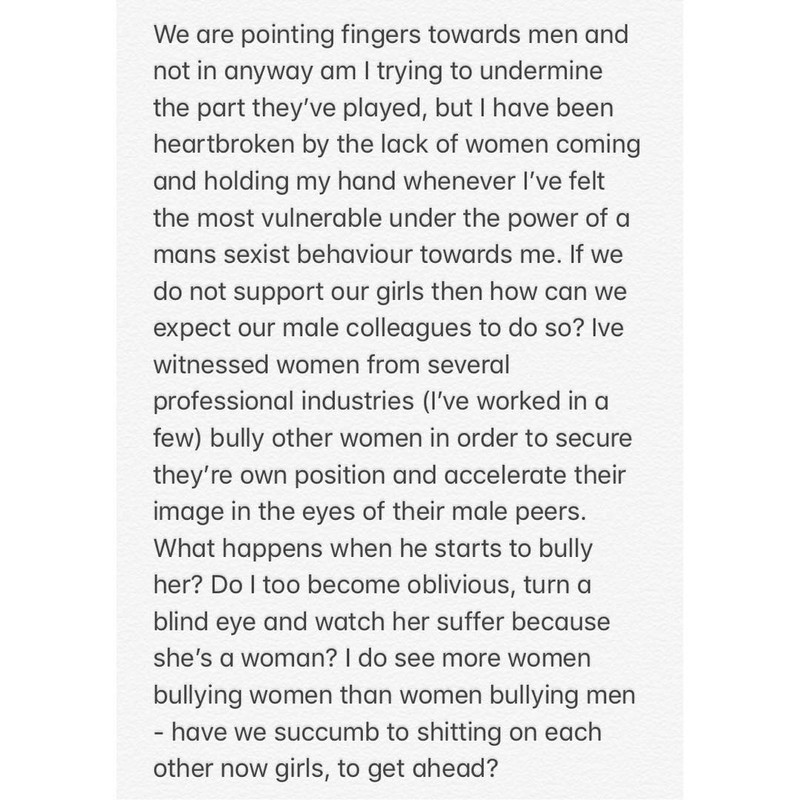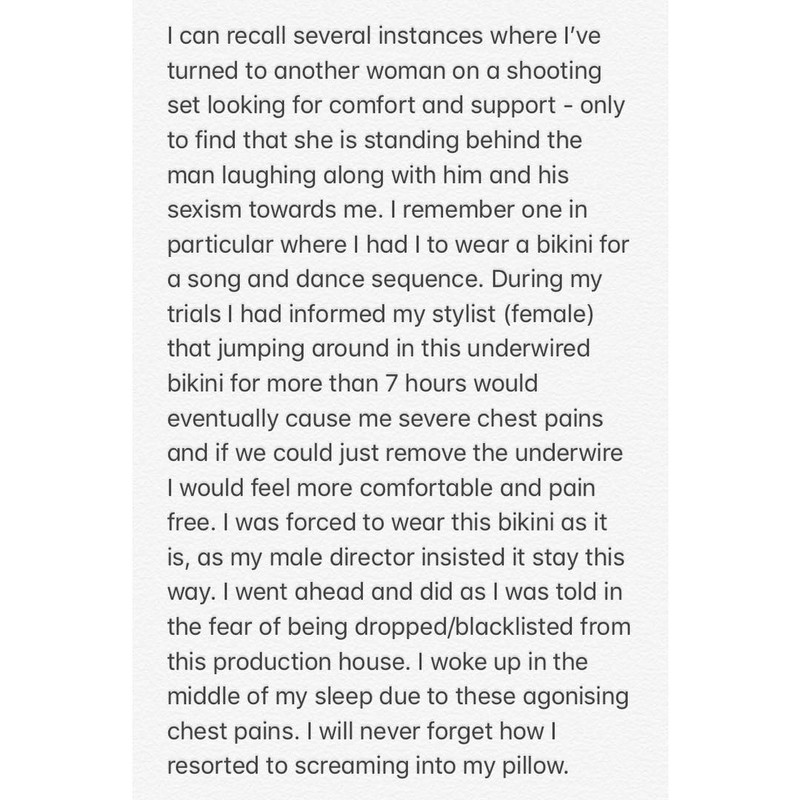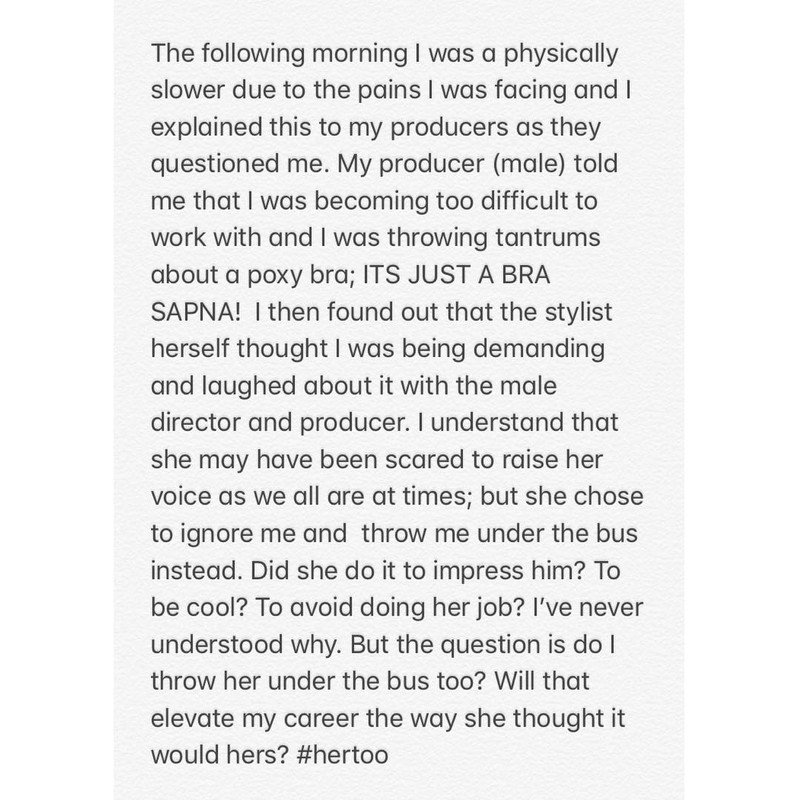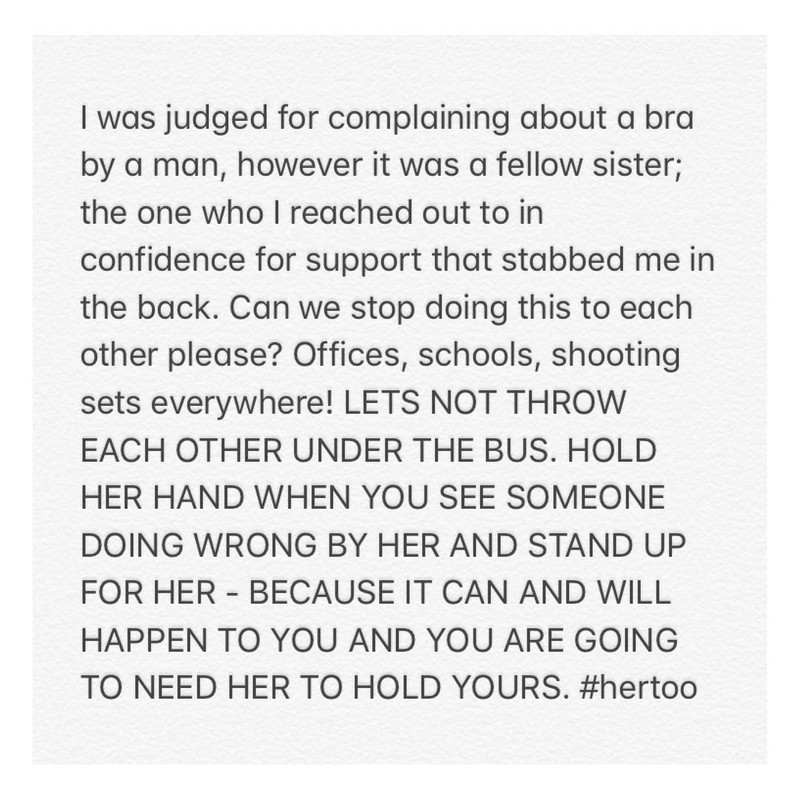 Click below for SpotboyE.com's EXCLUSIVE INTERVIEW of Tanushree Dutta With Editor Vickey Lalwani
Pabbi has worked for commercials, such as Galaxy chocolate alongside Arjun Rampal, the Pepsi ad with Virat Kohli, Fair and Lovely alongside Yami Gautam and Sunsilk shampoo.

Can Sapna instill courage in the famous Bollywood ladies in Bollywood to narrate their unpleasant experiences, if and when they had any? Hope this controversy does not die down and we have a concrete outcome, by virtue of which predators in not just Bollywood but every other industry too, mend their ways. By the way, is the duo who tormented Sapna spending sleepless nights?