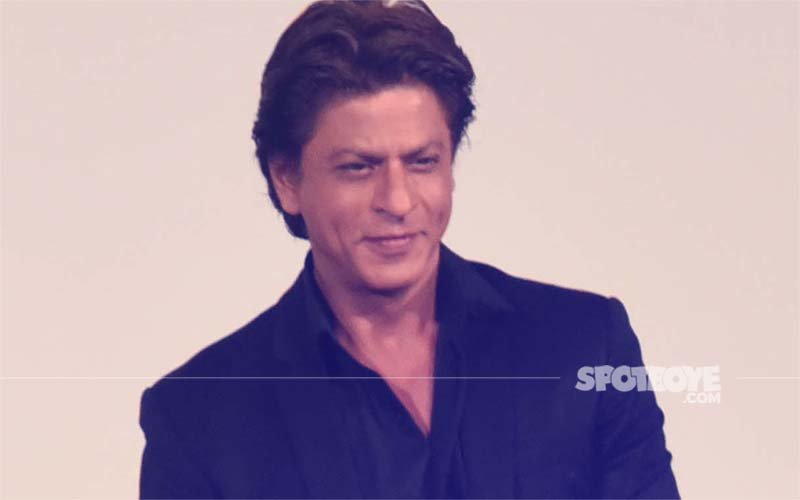 Yesterday, the Kolkata International Film Festival (KIFF) witnessed a massive opening with stars like
Amitabh Bachchan
,
Shah Rukh
,
Kamal Haasan
and
Kajol
joining the ceremony. The charismatic SRK, once again charmed the audiences by delivering a speech in Bengali.
"I have promised that I will keep on learning Bangla. My Bengali has to get better. This is my new attempt with eight lines. Please bear with me. Let me get this right because by next year I have to do it without reading it off a paper," said Shah Rukh Khan.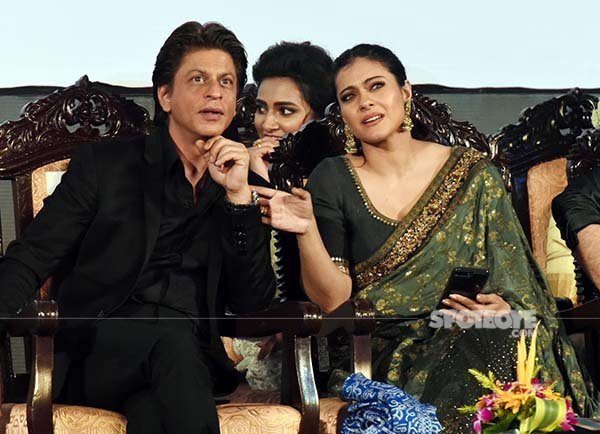 Shah Rukh Khan And Kojal

Holding the paper in his hand, SRK said, "Ei film festival er bishesh onusthane uposthith thakte pere sammanito bodh korchi. (I feel honoured to be present at this special event). Sanskriti ebong oitihjjyor ei shohor (Kolkata is the city of culture). Shob cheye Mishti Shohor Kolkata (It is the sweetest city).
Check out the video:
The megastar also requested for a dhoti. "Next time I am going to ask my friends to give me a dhoti also... Come and speak in full Bengali... fluent also and be here," he said, congratulating State Chief Minister Minister Mamata Banerjee for organising the festival.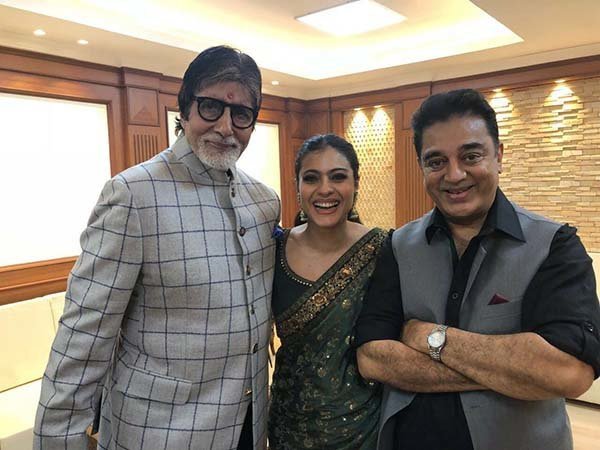 Amitabh Bachchan, Kajol and Kamal hassan

Yesterday,
we brought to you the pictures from the festival's inaugural night
. It will screen 143 films from 53 countries. One of the oldest film festivals in the country, the Kolkata International Film Festival is in its 23rd year. Artists like Tom Alter, Om Puri and Ramananda Sengupta, who left us for their heavenly abode this year, will be remembered at the festival. A list of 12 National Award-winning films, that include Bisorjon, and Dashakriya have been pegged as "must-watch".
As of now, SRK is busy with Aanand L Rani's next which also stars Anushka Sharma and Katrina Kaif.

Image Source: APH Images