He has always been a happy baby, smiling as the paparazzi gather around for a picture, but Taimur Ali Khan Pataudi was having none of it this afternoon.

Kareena Kapoor and Saif Ali Khan's son was in his mother's arms as she left for Delhi to start shooting for Veere Di Wedding.

But Taimur was not in a happy mood and the baby was in tears as his mother tried to comfort him.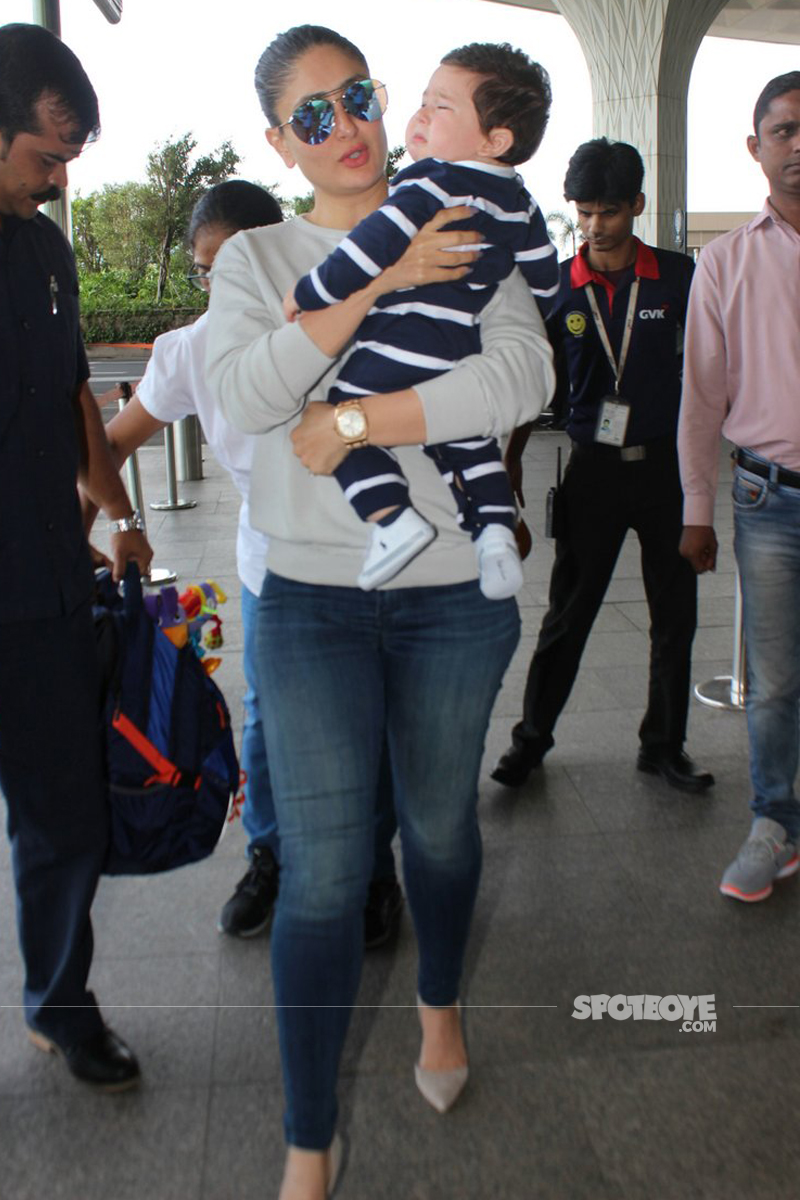 Baby Taimur With Kareena Kapoor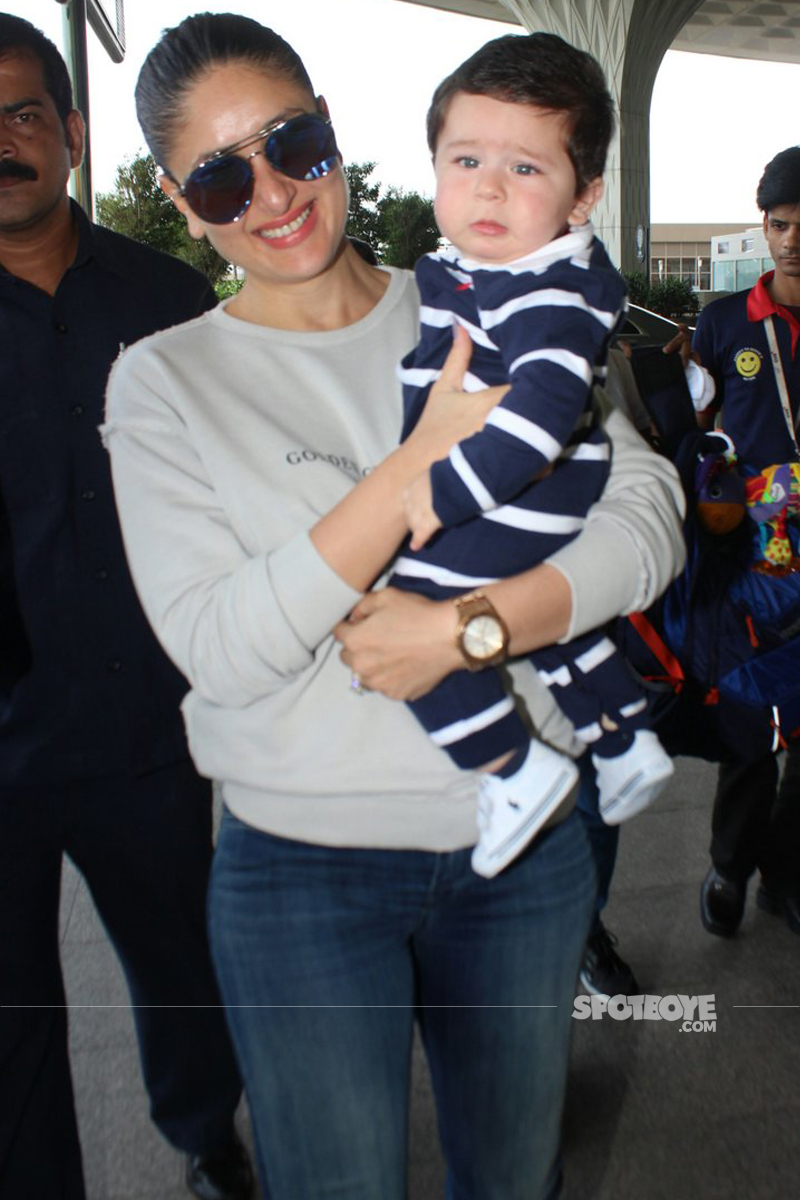 Baby Taimur Ali Khan Starts Crying After Seeing The Camera

Kareena looked unfazed by Taimur's crying spree and smiled on as she walked into the airport, looking chic in a grey sweatshirt, jeans and matching heels.

Kareena is returning to Bollywood for the first time after giving birth to Taimur in December, 2016.

Taimur is definitely the most photographed Bollywood baby and Kareena is absolutely OK with it.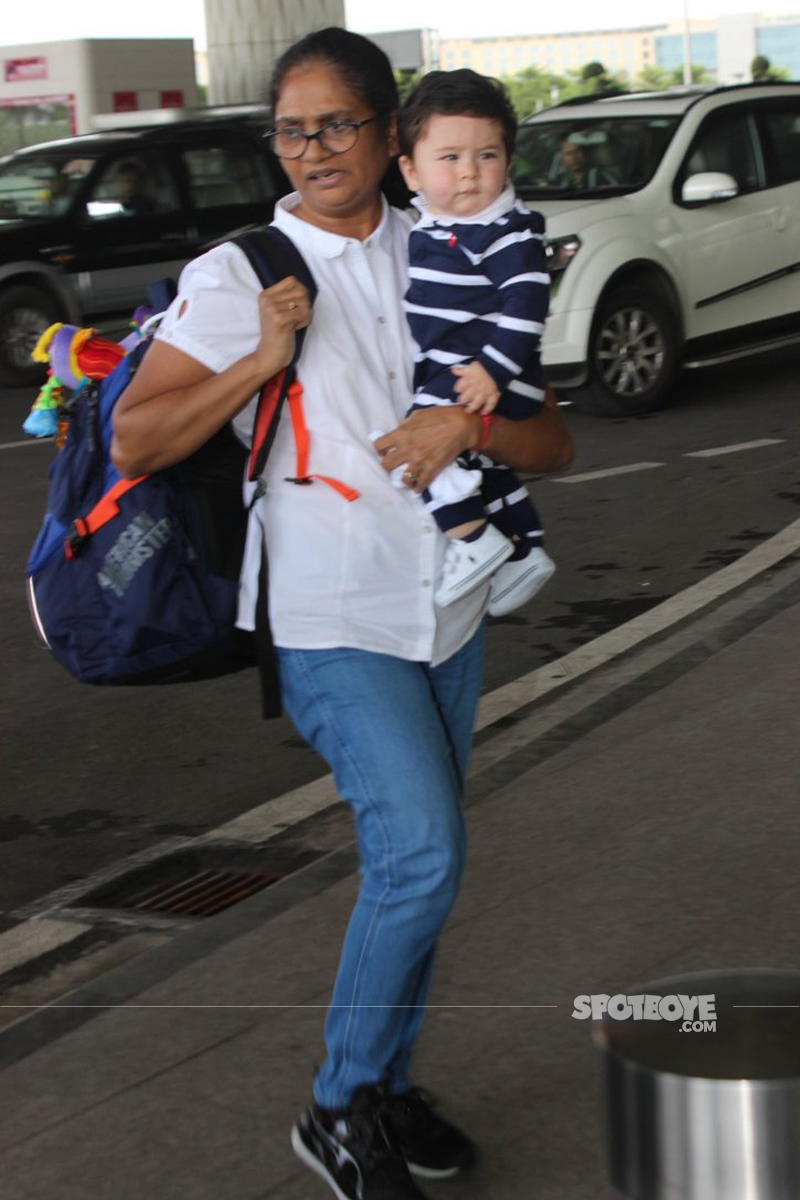 Baby Taimur At The Airport

In an exclusive interview with Mumbai Mirror, the diva had opened up about Taimur and his frequent encounters with the paparazzi.

Admitting that little Taimur loves attention, Kareena said, "He gets clicked wherever he goes, even when I am not with him and all those popping flashbulbs make him blink."

When asked whether Taimur will be seen on camera soon, Kareena had added, "Saif and I have never shied away from being a family that's open to public but after a point it gets exhausting and embarrassing."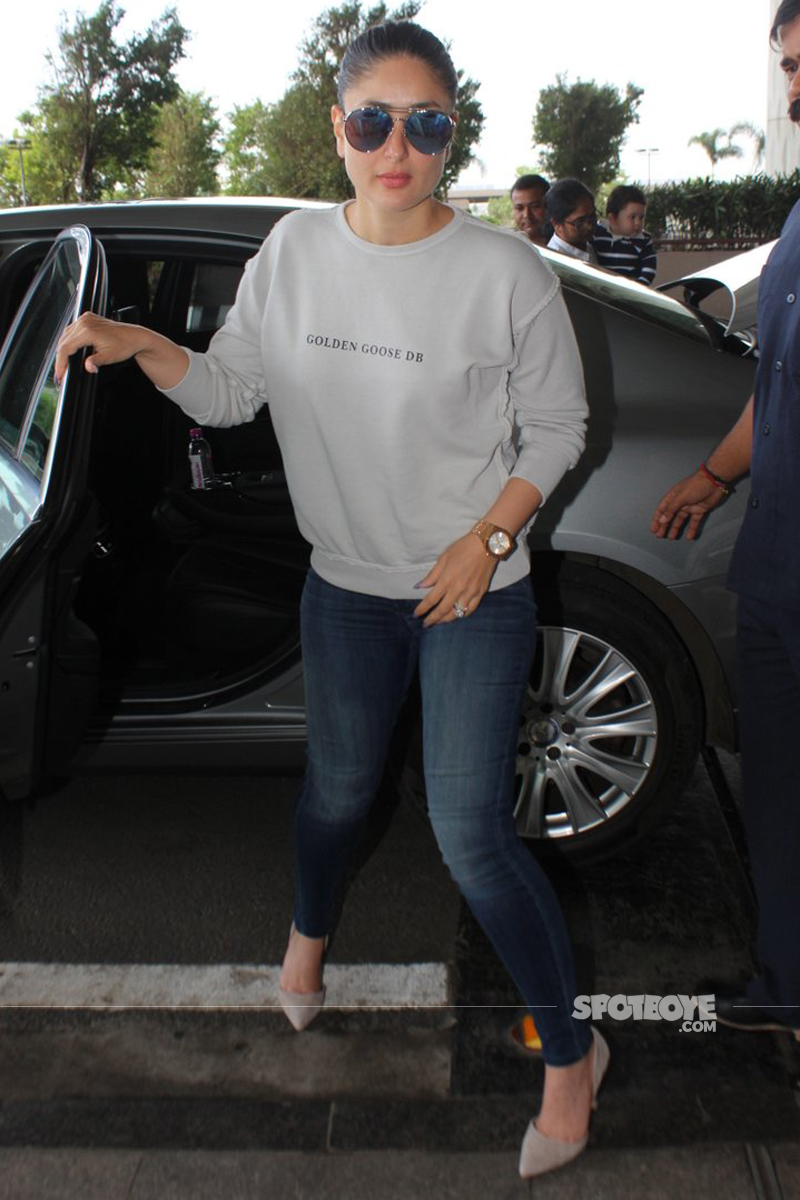 Kareena Kapoor Khan At The Airport

The family had recently taken a vacation to Switzerland and a picture of Saif Ali Khan with Taimur had gone viral.


Image Source: Manav Manglani