Shah Rukh Khan And NOT Aamir Khan Was The First Choice For The Hindi Remake Of Forrest Gump, Here's Proof
Aamir Khan is prepping hard for Laal Singh Chaddha which is the Hindi Remake of Hollywood film Forrest Gump. But did you know that Shah Rukh Khan was the original choice?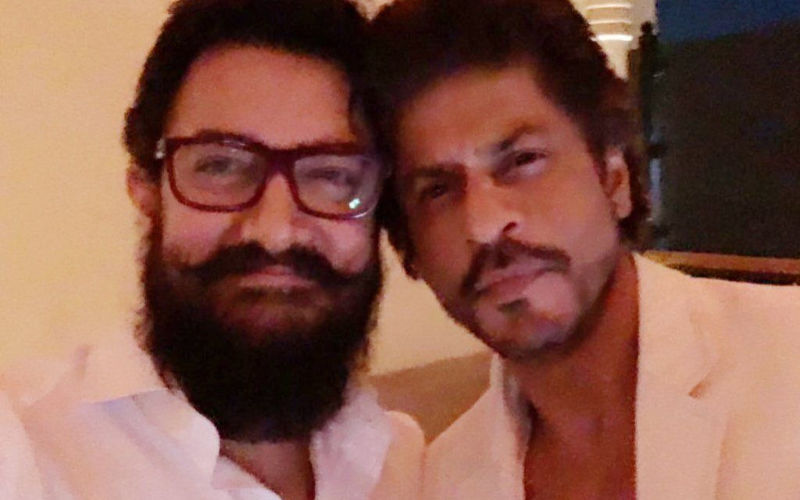 Aamir Khan will next be seen in a film called Laal Singh Chaddha. It is the official Hindi remake of Hollywood film Forrest Gump that had Tom Hanks in the lead role. This film has been a top pick of many filmmakers and earlier, Kundan Shah was quite interested in making one. And it was Shah Rukh Khan who was the original choice to be the lead in the Hindi remake of this film. An interview of Kundan Shah is making the rounds of the internet talking about his film.
As per the interview with rediff.com, Kundan Shah was to make this film along with Anil Kapoor first. However, it did not work out and then it was announced that Shah Rukh Khan has been roped in to be the lead in a film inspired by Forrest Gump. Kundan Shah in his interview said, "Anil Kapoor realises the dedication required to make such a film. See, the stars are a indicator of a film. They are important in the sense that they take the cream of the money and the credit. And this won't change unless the director doesn't become the star of a film."
Though one wonders why the film with Shah Rukh Khan did not take off. Reportedly, this film was on cards before he did Dilwale Dulhania Le Jayenge. Post this film with Kajol, SRK turned into a star and hence, the remake of Forrest Gump went into a back burner.
Now, it's Aamir Khan who has taken the lead and is all set to present his version of Forrest Gump. Laal Singh Chaddha will make it to the screens during Christmas this year.
Image Source: localpress.co.in