Shah Rukh Khan Is Not-Handsome And Bad Actor Claims Pakistani Actress Baloch; Fans Fume Over Her Offensive Statements-READ BELOW
Mahnoor Baloch, who has worked in several Pakistani films and TV shows, also claimed that SRK's popularity was due to his ability to market himself well, in the public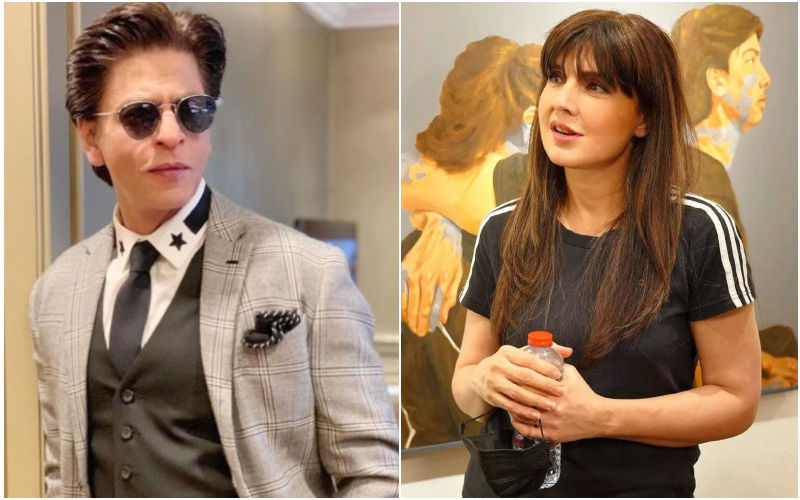 Pakistani actress Mahnoor Baloch has made a few serious statements against Shah Rukh Khan and according to her he is neither conventionally handsome nor did he possess exceptional acting skills, that his sea of admirers credit him for.

Mahnoor Baloch, who has worked in several Pakistani films and TV shows, also claimed that SRK's popularity was due to his ability to market himself well, in the public. As is evident, Mahnoor's remarks did not sit well with SRK fans, who lashed out at the actress for speaking ill of the Bollywood superstar.
In an interview with Pakistani talk show Had Kardi, Mahnoor Baloch turned candid while sharing her thoughts about Shah Rukh Khan and she also shared that he has a strong "personality and aura."
She said that she carries himself well, and that's why it makes him look good. She said, "Shahrukh Khan has a very good personality, but if you see him according to the beauty parameters and what is considered handsome, he doesn't come under that. It is just that his personality and aura are so strong that he looks good."
Mahnoor Baloch not only stopped there, but she also offended SRK fans further, she went on to voice her opinions on the actor's acting chops.
She said, "It is my opinion about Shah Rukh Khan that he doesn't know acting. He is a great businessman, he knows how to market himself." She also admitted that although most of Shah Rukh Khan's fans might disagree with her, she would stand by her statement regardless.
Shortly after Samaa TV dropped the interview on YouTube, SRK fans were quick to slam Mahnoor Baloch in the comments.
One user pointed out, "I think she is trying to gain popularity by mentioning Shah Rukh. He is better and way more successful than you. He would never give this kind of remark to anyone, so he is also a better person than you," another quipped "You and your opinion don't even matter." Others criticised Mahnoor Baloch's claims as "rubbish" and hailed Shah Rukh Khan to be the "the king of expressions."
On the professional front, Shah Rukh Khan is gearing up for two back-to-back releases this year, after Pathaan. He will be seen in Atlee's action adventure Jawan, and Rajkumar Hirani's Dunki.
Image Source: Instagram