Akanksha Puri Accuses Salman Khan Of Being Biased! Claims Salman Khan Talked To Her 'Rudely', Whereas 'He Talks Differently To Pooja'
Akanksha Puri shared that she disliked Salman Khan's voice when he called her 'fake alert'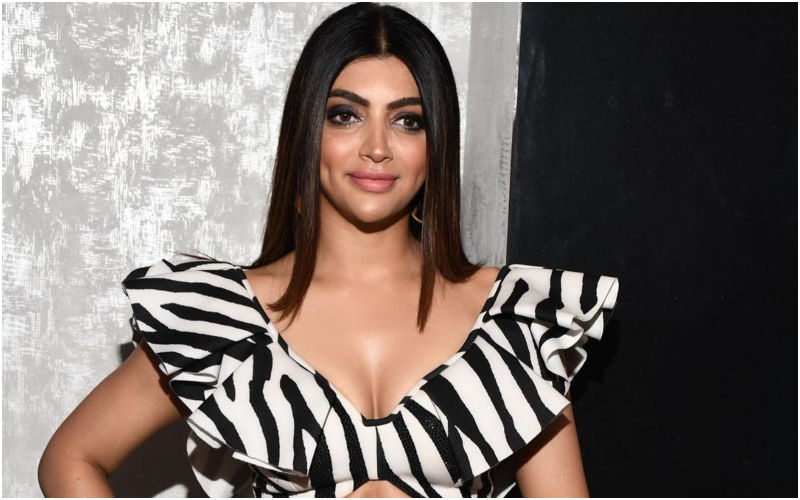 Akanksha Puri has been making it to the headlines shortly after she got evicted from Bigg Boss OTT 2. Before her eviction, she and Jad Hadid were caught in a lip-lock moment as a part of a task, which made a huge gossip in the nation. Salman accused Akanksha of spreading false narratives inside the house, and soon after that, Akanksha's fans came in support of her and slammed the host for 'slut-shaming' her.

Now, in a recent interview with Hindustan Times, Akanksha Puri shared that she disliked Salman Khan's voice when he called her 'fake alert'. The actress then also shared that she was put in jail for three days in BB OTT 2 just because she was expressing her emotions.
Akanksha said, "I remember Salman sir had said--fake alert. The way he had said it, the tone of his voice, I had never heard him in such a way before. He started bashing me. He made such a deal out of it and rudely told me so many things--magarmach k aansu hai (these are crocodile's tears). Expressing my emotions was such a big crime that I was put in jail for 3 days."
Furthermore, she also stated that the game was never in her favour. Elaborating on the same, she mentioned that Jad Hadid was close to her for three days and ended up distracting himself soon after Salman told him, 'The public is not liking this angle. Your Manisha angle was better, and you are not in the right company with Palak and Akanksha.'
Akanksha said that by doing this, Salman is changing the minds of the housemates.
Speaking of her struggles, Akanksha Puri felt that she was being judged and she asked if anyone is well groomed, polished, educated, and not raw, how does it make one fake? Akanksha shared that she hadn't had financial struggles but had her own struggles.
Elaborating more on the same, Akanksha said: "Definitely, I was judged. If anyone is well groomed, polished, educated and not raw, how does it make me fake? It's my strength. If you come and tell me 'Oh you have never seen the struggle in Mumbai, never faced problems' then I want to say that yes I haven't. I thank my parents for it. I owe it to them because they have never let me struggle since childhood. There are a lot of different types of struggle. I have been in an emotional struggle. I had a relationship struggle. Financial struggle is not the only thing. I don't understand how can they judge by looks. Yes, I carry myself well. I don't have a financial struggle story but I had my own struggle."
During the interview, Akanksha was questioned if she thinks Pooja Bhatt is saving Bebika in the game. In reply, Akanksha stated that Pooja is wise and has a voice that everyone listens to, but Bebika did so many things that Pooja didn't stop.
Akanksha mentioned that Pooja could have put Bebika on the right track but she didn't.
She was also asked if Salman Khan has been biased in Bigg Boss OTT 2, Akanksha stated that he isn't. Akanksha also maintained that Pooja has an advantage as she and Salman are childhood friends, and Salman talks to her differently.
Speaking about the same, Akanksha stated: "Not biased but she has an advantage. Salman talks to her differently. They are childhood friends, know each other for a long time and you know, she is the Pooja Bhatt. She makes sure everybody in the house realise that she is the Pooja Bhatt. She knew everything about each contestant because she was on the judging panel. This is an added advantage."
Image Source: Instagram