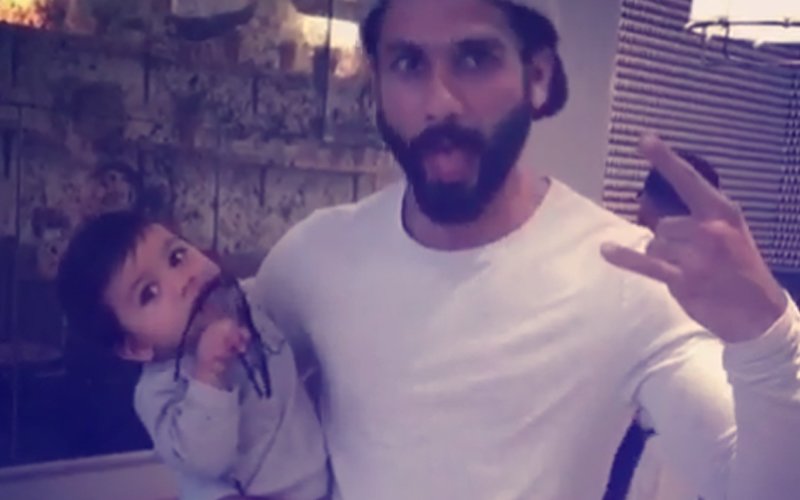 Your browser does not support the video tag.
Shahid Kapoor
has been busy at IIFA since the past few days. He has been rehearsing his dance performance, and is also going around New York attending various IIFA events. Amidst all that Shahid took some time out to go and have breakfast with his cute little daughter Misha.
Shahid posted a boomerang video of them and captioned it: "Breakfast sugar rush. 🤓 (sic)."
Shahid kept it cool and casual with a flipped cap for his morning breakfast. The boomerang video has gone viral and his fans just can't get enough of daddy and daughter.
Coming back to Shahid's performance at IIFA, he gave us a sneak peak of what's in stored for the main event. Check it out:
Shahid captioned this boomerang video as: "#skulking at #iifa (sic)."
Shahid captioned this boomerang video as: "#iifa rehearsals (sic)."
Last night at the IIFA Rocks event, Shahid was in his dapper best. Even though the event was marred a lot by the rain gods, Shahid manged to look super sexy in a white customized suit.
Shahid captioned the pic as: "#iifa rocks. Rain can't stop the party (sic)."
Shahid captioned this pic as: "Black and white (sic)."
Everyone is expecting Shahid's IIFA performance to be one of his all-time bests. Let's see if he nails it or not.
Image Source: Instagram/shahidkapoor