From a very long time since Sushant Singh Rajput's tragic demise, Shekhar Suman has been actively urging for a CBI probe over the ongoing police investigation. As per him and lakhs of other fans, it was rather a planned murder than suicide. Shekhar even formed an online forum called #justiceforSushantform to make his voice reach more and more people. However, he has sort of taken a step back, as there has been no response from Sushant's family in this matter. Now, in an interview with
Republic TV
, Shekhar pinpointed the possibilities that led Sushant to take such a drastic step. The veteran actor also compared Sushant's trauma to him by making some shocking revelations.
Reacting to Kangana Ranaut's 'suicide gang' comment, Shekhar said, "I'm not sure about the suicide gang, but there is a gang, there is a coterie that pushes people to take extreme steps, that is what perhaps Kangana meant by a suicide gang. This gang is akin to a 'mafia', like a 'goonda', so that they can control, navigate, and decide everything, who is going to go up, go out. Actors are like horses whom they bet on and they make money on them; the horse never gets the money. These are mercenaries who will walk over each other's dead body to be there, so they are ruthless."
Further, Shekhar alleged how it was a conspiracy to push Sushant down and break him. He added, "I think the whole nexus was against Sushant. If you see the backstory, you can see how he was systematically marginalised and even in the film functions, people were trying to just run him down, he was never rewarded or awarded, and the films that he was doing, he had to wash his hands from him, without being given a reason for them. I don't have proof so I can't name them, blame them or shame them."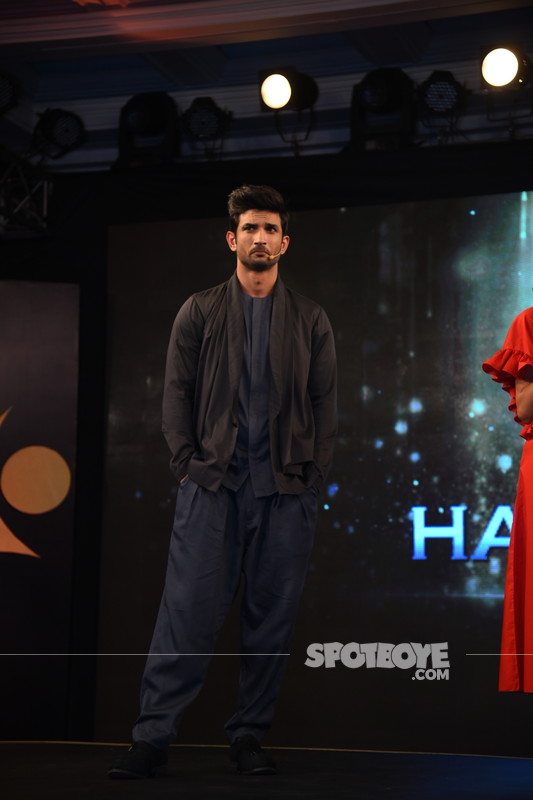 Shekhar then said how since Sushant didn't become a yes-man to the bigwigs, he was thrown out of a lot of big projects. "He might have said no to a big producer which I think he did, I'm told, and he was infuriated, and then the nexus passes this order that no one is going to take him and if anyone has signed him, just throw him out of the film. I'm sure that might have had a deep impact on his mind, and suddenly you wake up in the morning that you're no longer part of films you've signed, which you have spent time working, on the script etc, and suddenly everything goes kaput," alleged the actor.
The actor also claims to have faced similar wrath as Sushant. "You never get to see the faces. Of course, I faced the wrath of people, because I was doing a show called Movers & Shakers where I used to name people, so obviously lot of people took it upon themselves to get back to me. I would probably not believe it, and would think it was my mistake that I didn't get the film," he added.
image source: instagram/shekhusuman; APH