Shershaah: Indian Armed Forces Had A Befitting Reply After Taunts About Raveena Tandon And Madhuri Dixit During The 1999 Kargil War; Film Gives Viewers A Glimpse
Read about how the Indian Armed Forces reacted and gave a befitting reply to the taunts about Raveena Tandon and Madhuri Dixit during the 1999 Kargil War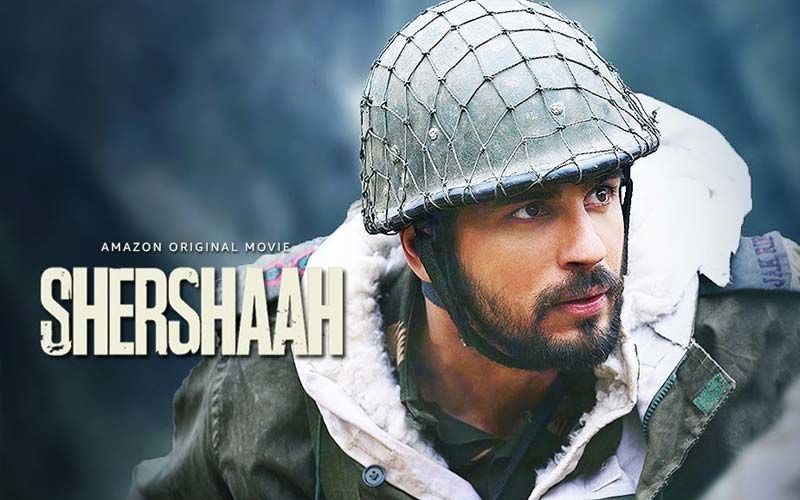 The film 'Shershaah' that was recently released on the streaming platform, Amazon Prime Video gives fans a glimpse of how the Indian army attacked the enemy after their taunts about two Bollywood divas. Shershaah, starring actor Sidharth Malhotra in the role of Kargil War Hero, Capt Vikram Batra has been garnering a lot of appreciation from critics and fans since its release on the streaming service. In the film, we get to know some interesting anecdotes from the Kargil War and how the Indian Army gave it back to the enemy in trademark Bollywood style.
During the Kargil War, it so happened that Pakistani soldiers mocked Bollywood actresses Madhuri Dixit and Raveena Tandon. They passed taunts at the Indian forces saying, "We will leave Kashmir if India gives us Madhuri and Raveena." So, Captain Vikram Batra, who is known for his sheer bravado, gave it back to Pak soldiers by attacking them with a hand-grenade. He had also said, "To all of you with love, from Madhuri Dixit." The scene is also a part of the film Shershaah which shows Sidharth Malhotra in combat.
Similarly, for Raveena Tandon, the Indian Air Force had replied by launching a missile. They had written on it: ''From Raveena Tandon to Nawaz Sharif."
The war drama based on the life of Param Vir Chakra awardee Captain Vikram Batra is a tribute to all the Kargil War heroes who fought for protecting their nation from the enemy.
Directed by Vishnuvardhan, Shershaah is inspired by the life of Captain Vikram Batra (PVC) and stars Sidharth Malhotra and Kiara Advani in the lead along with Shiv Panditt, Raj Arjun, Pranay Pachauri, Himanshu Ashok Malhotra, Nikitin Dheer, Anil Charanjeett, Sahil Vaid, Shataf Figar, and Pawan Chopra in pivotal roles. Jointly produced by Dharma Productions and Kaash Entertainment, Shershaah is streaming now across 240 countries and territories exclusively on Amazon Prime Video.
Image source: Youtube/AmazonPrimeVideoIndia, Instagram/sidmalhotra